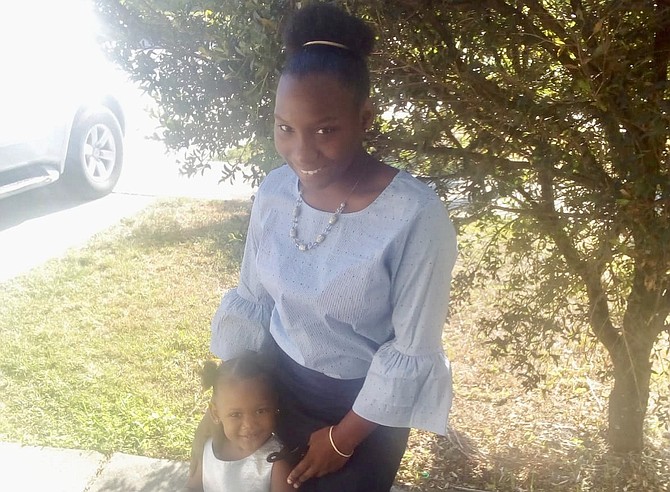 By AVA TURNQUEST
Tribune Chief Reporter
aturnquest@tribunemedia.net
SICK teen Taranique Thurston is slated to see a US doctor today after obtaining an emergency medical visa with the assistance of a South Florida congresswoman and a local lawyer.
Frederica Wilson, representative of Florida's 24th congressional district, was said to have intervened in the process that ultimately led to the Bahamian-born 16-year-old being awarded an emergency visa on her government-issued certificate of identity.
The certificate is primarily used as a travel document for non-citizens legally residing in The Bahamas under the age of 18, who were also born in the country to non-Bahamians.
In 2014, the government announced it would no longer issue the document, and existing documents would not be renewed as it ushered in a stricter immigration policy that demands all residents obtain a passport of their nationality.
A US Embassy representative confirmed last month it would only accept a valid passport for visa applications.
"I am very grateful for the contribution by Minister (of Foreign Affairs) Darren Henfield, Congresswoman Wilson, The Tribune and all those who contributed to saving Taranique's life, and giving her a future," said attorney Fred Smith, QC, who legally represented Taranique in talks with the Ministries of Foreign Affairs, Immigration, and the American embassy.
He continued: "I look forward to the government of the Bahamas reforming the laws of the Bahamas so that this kind of tragedy doesn't hurt the thousands of other young citizens-in-waiting caught in this immigration limbo land in the Bahamas."
Taranique's consultation at Jackson Memorial Hospital today marks nearly three months since The Tribune first published her mother Ginette Caty's appeal for government intervention.
The teen was diagnosed with a brain cyst and her doctor's referral for US treatment was stalled due to her irregular immigration status.
Ms Caty is a naturalised citizen; however, when she was regularised in 2013, she'd already given birth to three children. Taranique's father, who is not married to the teen's mother, is a Bahamian but unable to transfer his citizenship under Bahamian law.
As a result, Ms Caty said she was told her daughter would have to wait, like she did, to apply for citizenship at 18.
Taranique was issued a certificate of identity by the Bahamas government in early August, which listed her as a Haitian national.