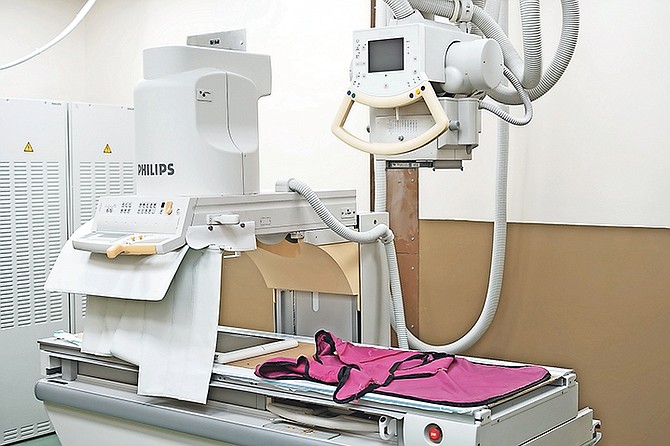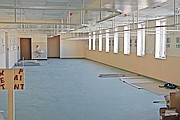 By RASHAD ROLLE
Tribune Staff Reporter
rrolle@tribunemedia.net
MANY Bahamians do not need to be told how imperfect the Princess Margaret Hospital is, its many issues having been blared from headlines during much of the past two years.
To scratch the surface, wait times at the hospital could last hours; the air-conditioning system does not always work and a lack of adequate dialysis machines has become a critical healthcare problem.
But amid the legacy problems facing the institution, glimmers of hope appear.
One driver of the progress is an increase in donors willing to back projects that improve the hospital's services, as The Tribune discovered during a tour of PMH last week.
"PHA (Public Hospitals Authority) doesn't have the funds or the active resources and we need to support individuals so they could reach out to private benefactors," said Robert Carron, Tribune Media Group president and deputy chairman of the PHA board. "Jackson Memorial (in Florida) is a state-run hospital but it is one of the best in the world because they've followed a public private partnership model."
One area set to benefit from this partnership is PMH's dialysis unit.
A recent PHA memo highlighted how the demand for PMH's dialysis system exceeds its capacity to provide the service. But through donor funding, PMH may be poised to obtain four new dialysis machines in the next several weeks, along with 22 chairs to replace the unit's run-down ones.
Among the units in PMH currently being provided with a modern facelift is the Corey Newbold Ward which is expected to be reopened within the next five weeks.
Currently, the hospital's radiology department is also being improved with the recent installation of two state-of-the art X-Ray machines and the impending installation of a much needed new CT machine.
Mr Carron said the children's ward will be tackled following the radiology reforms, and the hospital is gearing up to expand the footprint of PMH's Accident & Emergency unit in a period of renovation.