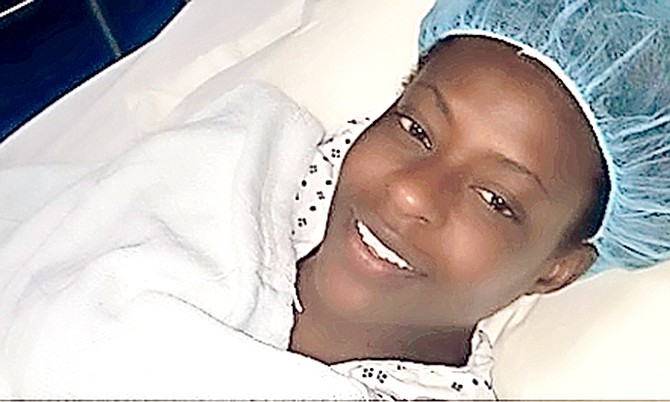 By RIEL MAJOR
SIDDINA Henfield is seeking the public's help to raise funds to help in her fight against breast cancer.
In May 2018, the 35-year-old was diagnosed with stage three breast cancer.
Ms Henfield, pictured, has had a lumpectomy and a double mastectomy. She said three days after the mastectomy, while on sick leave, she was fired from her job.
Sadly, Ms Henfield doesn't have any medical insurance and needs assistance to continue treatments. Doctors have suggested she has surgery to remove a lump from her chest, chemotherapy and radiation.
She needs $60,000 to cover her medical expenses.
In light of October being breast cancer awareness month Ms Henfield created a GoFundMe page and is asking the public donate any amount in support of her treatment costs.
Despite the cancer diagnoses, Ms Henfield is at peace.
She said: "There are many women in this country battling cancer and I am one of them. Please take the time out to read my story and donate to the cause #breastcancersucks.
"This is a hard journey...emotionally, spiritually and financially but everyday I give thanks for still being here. It's not easy but with your help and God I know that in the end his will be done."
The GoFundMe page, www.gofundme.com/Siddinamedicalfund, raised more than $2,700 up to press time.