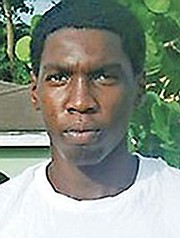 By RENALDO DORSETT
Tribune Sports Reporter
rdorsett@tribunemedia.net
LED by its group of Bahamian players, the Niagara College Knights got their 2018-19 season off to a promising start with a dominant win over last year's top team in the Ontario Colleges Athletic Association West division.
Livingston Bromwell, Van Hutchinson Jr and Kevin Cooper led the Knights to a 108-93 win over the Redeemer Royals in the season debut.
Bromwell led the way with 21 points and 14 rebounds - both team highs - and shot 10-12 from the field. Hutchinson Jr finished with 19 points, 15 rebounds, four steals and four assists while Kevin Cooper scored 12 points, grabbed five rebounds and blocked two shots in just 17 minutes.
After finishing up their exhibition schedule with a 5-3 record, the Knights kept that momentum going into the regular season against a Royals team that finished the regular season 19-1 last year.
In 2017, the Knights concluded OCAA tournament with an 89-83 win over the Lambton Lions in the tournament's consolation final and did not qualify for the CCAA Championships.
In 2016, they finished fourth in the OCAA tournament and did not advance to the National Championship. They finished the three-day event in fourth place.
"Every year has been a growing process," Hutchinson Jr said. "Last year was different because I had that injury at the end of year one and I dealt with that all year. I'm healthy now so I'm really looking forward to big things from myself and from my team," he said.
The Knights are a combined 38-16 over the last three seasons.
New head coach Phil Mosley named Hutchinson Jr the team captain for this season in his third season with the Knights.
He has averaged 16.0 points, 10.5 rebounds, 4.6 assists and 2.8 blocks per game over his first two seasons with the programme.
"We head to Canada as a brotherhood and that's the way we keep it," Hutchinson Jr said. "We basically treat it like fraternity brothers. We're family, so with us together, we're even more excited for the season as a unit. I'm ready, everyone's ready and we're just excited to get it going right now."
In July, Mosley was announced as the new head coach of the programme after he spent last season as the first chair assistant under interim head coach Mike Hurley. "We hope to build on past successes and remain in the hunt for a provincial title this year as we compete in a tough OCAA West Division. This year's team has a nice blend of experience and youth which will allow us to continue to build," Mosley said. "It is our goal to bring a level of competitiveness and hard work which will allow us to compete," said Mosley. "Ultimately, we will be playing our best basketball by the end of the season as we prepare for playoffs and reaching our ultimate goal."
The Knights are slated to travel to face the Conestoga Condors tomorrow night at 8pm.
More like this story