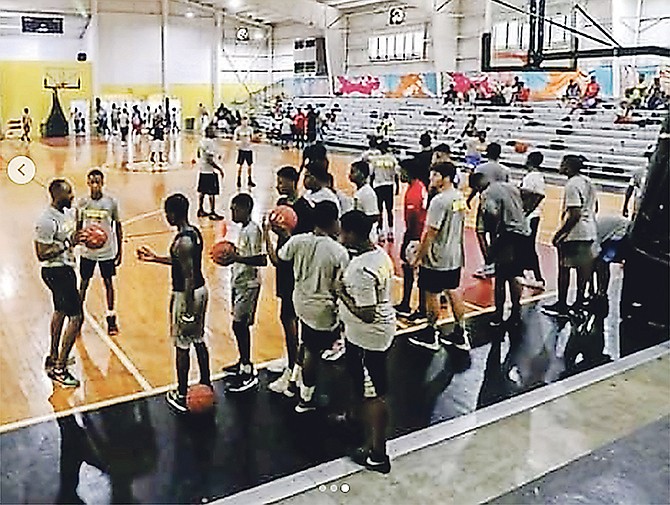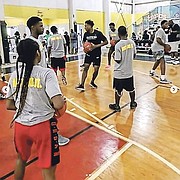 By RENALDO DORSETT
Tribune Sports Reporter
rdorsett@tribunemedia.net
YEAR five of the Buddy Hield Summer Basketball Camp concluded in Grand Bahama as the NBA star continues to seek innovative ways to use his platform to assist community outreach.
The Sacramento Kings guard, set to enter his fourth NBA season this fall, hosted hundreds of aspiring student athletes to another edition of his free camp and also launched the Buddy Hield Foundation.
"It always feels great to be back. The kids are energetic, they all want to learn. It's tough when you're working with so many kids but the plan is to get a bigger facility where we can accommodate these kids. I'm just blessed to be here," Hield said at the Jack Hayward Gymnasium as the camp got underway.
"These kids know the struggle, they know what I've gone through and I want to instil that work ethic in them to help them along the same path. It takes patience, it takes time and I just want to be able to continue to send that message. At the same time I want to give back not just with basketball but in other areas of their life, give them a meal, help out with school supplies and try to take a bit of the load off of their parents."
During the limited time with the camp participants, Hield stressed the importance of skill development to accompany the natural athleticism of many Bahamian athletes.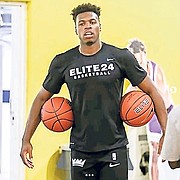 He also announced early plans for the direction of the Buddy Hield Foundation, aimed at continuing community outreach off the court.
"The idea behind the Buddy Hield Foundation came from my family, my mom and my sister. We needed a way to help people and create some programmes that are needed year round. We are still working on those ways how we can help kids that need it and to reach out to the community and just do what we can to make the Bahamas a better place," Hield said.
"I'm following their lead, they have a feel for the people that are in need. This is what God called me to do, to use my platform to help people."
Hield hosted a series of events this summer that began in New Providence centred around his Hope 24 Elite Basketball Clinic.
"It was a crazy few weeks, but I was very appreciative of the entire process. The vibe and energy are always amazing. The kids look forward to it, so do I. I always looked forward to events like these as a kid so I know if I don't do it, I will let them down and I always look forward to giving back to them," Hield said.
In his third season, Hield averaged 20.7 points on 46 per cent from the floor, 43 per cent shooting from three-point range and 88 per cent shooting from the free throw line. He also averaged 5.1 rebounds and 2.5 assists in just over 32 minutes per game. Hield has now made more three-point field goals than any other player in NBA history through their first three seasons in the league with 602. His season total of 278 three-pointers ranks No.7 all-time for a single season and moved him ahead of Klay Thompson of the Golden State Warriors with 276 in 2016.
Hield also set the Kings' single-season three-point field goals record this season when he surpassed Peja Stojakovic's mark of 240.
During his season of milestones, Hield also made his debut in the MTN Dew Three-Point Shootout at NBA All-Star Weekend.
"My plans are to get better and better every year, never take my foot off the gas and I always want to take a step forward. Every year I'm ready to take a bigger step," Hield said. "People are starting to recognise me more in the league now so I'm ready to take another step from here."