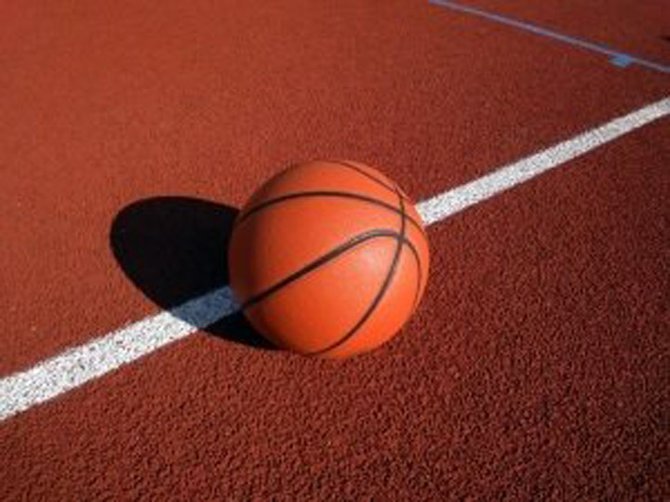 By RENALDO DORSETT
Tribune Sports Reporter
rdorsett@tribunemedia.net
Bahamians across NCAA Division I basketball had mixed results over the weekend, both in their personal production and in the win/loss column for their teams.
Radshad Davis and the Texas-Arlington Mavericks moved into second place in the Sun Belt Conference with an 84-77 double overtime win over the Texas State.
Davis finished with 12 points and four rebounds off the bench. He made the game-clinching three pointer from the baseline in the second overtime period put his team up 80-74 with 55 seconds left to play.
"I've said it all year, and our guys have heard it all season, that we want to be playing our best basketball in February and March. Well, this is a pretty good start to that stretch we've emphasised for so long.
Mavericks head coach Chris Ogden said: "We showed so much resiliency in a tough environment, and I'm so proud of these guys."
Davis, the junior guard, is averaging 8.1 points and 4.1 rebounds per game in his first season of Division I basketball.
Charles Bain and the Robert Morris Colonials were also involved in a double overtime thriller, but came up short on the losing end. Bain scored 18 points and grabbed seven rebounds in a 97-94 loss to the Farleigh Dickinson Knights.
In dropping their second consecutive three-point decision, the Colonials slip to 12-11 overall and 7-3 in the Northeast Conference.
"We have the ball up with 37 seconds left in regulation and we turn the ball over twice," Colonial head coach Andrew Toole said. "We spend so much time working on the pressure, but we had untimely turnovers. We work our way back in the second half, and we have the ball with 35 seconds and we just can't get the ball over half court. In key moments, we didn't do the things in order to win."
Bain is averaging 10.6 points and 4.3 rebounds in his sophomore season.
Travis Munnings and the ULM Warhawks fell below .500 in the Sun Belt with an 85-84 loss to Appalachian State. Munnings finished with eight points and eight rebounds.
ULM remains winless (0-4) on the road in Sun Belt play, but three of those losses have been decided one point (79-78 at Georgia Southern, 74-73 at Georgia State and 85-84 at App State).
Jaron Cornish and the Stony Brook Seawolves recovered from their first two game losing streak of the season with an 86-77 win over Hartford. Cornish had just two points, two rebounds and three assists
"I'm really proud of our response coming off two losses," Stony Brook head coach Jeff Boals said. "We had not faced that type of adversity this year and it was good to come out and get a win after that."
After Stony Brook took a 74-53 lead with 6:56 left, Hartford made one last push to the tune of a 15-0 run that made it a six-point Seawolves lead with 2:36 to go but Stony Brook outscored Hartford 12-9 over the final minutes to snap their skid.
Nathan Bain and the Stephen F Austin Lumberjacks finished with four points and three assists in a 94-72 loss to Sam Houston State and Shalonda Neely finished with five points, five rebounds and two assists in her Jacksonville Dolphins' 82-58 loss to Florida Gulf Coast University.