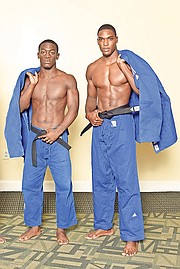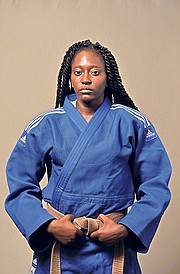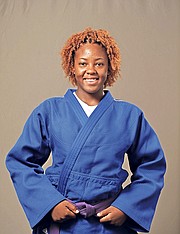 The UB Mingoes four-member judo team competes this weekend at The San Jose Buddhist Judo Club and 27th "Sensei Memorial" Invitational Judo Tournament at San Jose State University.
The team includes Carifta Gold medalists Desmondo Bootle (81kg), Raven Pennerman, and Taryn Butler (52kg) along with US Open Bronze Medalist and Barbados Open Gold Medalist Dre' Hall (73kg).
"I am looking for them to do much better than last year at Texas A&M's competition," Head Coach D'Arcy Rahming said. "We expect to win more than half of our matches. The team is fresh off of The World Championships and I expect them to be very hungry for a win."
Bootle (senior - engineering) said he is looking to medal and his game plan is simple.
"I plan to go out there and be aggressive in my attacks and put constant pressure on my opponents so that I can execute my game plan and not allow them a chance to execute their game plan," he said.
Hall (freshman – biology/chemistry) said he is looking to build off his performance at the recent Junior World Championships.
"I want to take control of the fight immediately and don't let my opponents get the upper hand on me," he said. "At Worlds, I eased up for a moment and allowed my opponent to take advantage. I am not going to let that happen again. I learned my lesson."
The San Jose Buddhist Judo Club is one of the oldest Judo clubs in the California Bay Area and was established in 1947.