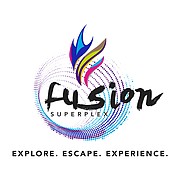 By RICARDO WELLS
Tribune Staff Reporter
rwells@tribunemedia.net
NEARLY 1500 job-seekers turned up to the Fusion Superplex entertainment venue yesterday, as the company seeks to fill up to 80 part-time and full-time openings.
Trevare Sherman, Fusion's Chief Human Resource Officer, called the turnout "unexpectedly tremendous," insisting the large turnout surprised many of the company's senior personnel.
According to Ms Sherman, the planned introduction of Fusion's new 'Banquets and Events' service and the expansion of its cinema operation, raised a need for more workers.
She said an overview of the company's metrics and past hiring schemes suggested that a mass hiring exercise would best deliver the cross section of potential employees being sought.
"We knew we needed to fill several specific roles, as well as screen as many general workers as possible," she told The Tribune, "that is what led to everything you see here today."
Ms Sherman added: "Fusion is set to, in the coming months, role out our new Banquet and Events programme, so we are going to need a lot of service workers; so waiters, servers, bartenders and the like. We are also looking to fill our standard customer service roles, concierge and front of the house theatre attendants now."
"So we knew whatever route we took, it would have most effect if we opened ourselves up to the idea of having as many persons interested in these posts, come in, and be screened virtually at the same time.
"The idea of a job fair was settled on and we knew our past hiring exercises went well when we got the Department of Labour and its Labour on the Blocks team involved, so we decided to keep it going."
Ms Sherman said Fusion presented the Department of Labour with an overview of the types of employees it is seeking, resulting in a multi-tiered collaboration ahead of yesterday's job fair.
As a result, Ms Sherman said the fair attracted "hundreds of young and eager Bahamians interested in finding their next opportunity."
She said: "When Fusion opened its door last year, the idea was to engage as many Bahamians as possible when it came to our employment efforts. We wanted the young, inexperience workers that had an interest in learning on the job. We also made it known that we were after those recently retired persons that wanted, or felt that they still had something more to offer.
"We at Fusion wanted to build a diverse team because we viewed our consumers as diverse. We wanted a scenario where, when our customers walk-in they felt welcome by persons similar to themselves. That is what our hiring reflected then, and that is what we hope to continue with moving forward," Ms Sherman added.
Meanwhile, spearheading efforts for the Department of Labour, was Christopher Farrington, Public Employment Services Officer.
He told The Tribune the fair marked the Department of Labour's latest scheme to pair job seekers with employment opportunities.
He said the department has, in recent months, opened talks with dozens of businesses across the country to develop a "constant database of openings" to work in conjunction with its worker database."The Department of Labour understands that the job market doesn't take breaks, therefore we had to build a system that operated identical to that. We needed to develop databases on both sides that detailed job openings, as well as qualified job seekers.
"Events like the one you see here today are working in line with that idea of bringing the two sides together. We have persons here today that would have, either before today or at some point this morning, visited our website and submit their qualifications and resumés. We would then go through them and work to pair them with companies in need of their services," Mr Farrington said.
"Some time it is immediate, and sometime it takes a long time, but the idea is if there is an opening out there, we want to pair persons that are unemployed or underemployed to that vacancy," he added.
A large percentage of the job seekers interviewed by The Tribune yesterday ranged between the ages of 17 and 28.
That range almost directly covers the age range for youth unemployment statistics both locally and internationally.
In the Caribbean Development Bank's (CDB) most recent report, youth unemployment in the Caribbean is among the highest in the world, with the unemployment rate for those aged 15 to 24 reaching 42.7 percent.
Moreover, the most recent Labour Force Survey showed the unemployment rate for young women reached 24.1 percent, compared with 22.4 percent for young men; and 23.1 percent for both sexes.
More poignantly, youth unemployment for women was the highest recorded for all age groups.
One young mother with whom The Tribune spoke at yesterday's fair applauded the company for the initiative.
Asking not to be pictured and identified only by her surname, Ms Lewis, a 23-year-old mother of one, said she encouraged many of her friends and family to attend the fair, stressing that job opportunities in the Bahamas were now few and far between.
"(The government) is saying things are getting better now, I don't know if that's the case. What I do know is these events are the best chance for people like me to get something to do. You know, for most people, it's only a few places hiring; the hotels, Super Value and the number house.
"Fusion on the list now, so you have to come and see what you could get. I told all my friends and sisters to come out with me today because it's a struggle for all of us. I tell them come try their luck."
Shortly after speaking with The Tribune, Lewis was called into a holding area. Once seated, a general announcement was made to inform improperly dressed job seekers that their attire could result in them being turned away.
The announcement, made by Mr Farrington, dashed the hopes of four of the six persons who came to the fair with Ms Lewis.
Two men, one dressed t-shirt and jeans, the other a pair of cargo shorts and a hoodie, said they came dressed in the most "presentable clothes" they had.
Another young woman in the group who refused to speak directly with The Tribune, but could be overheard, said her short skirt was the only thing black she owned.
She could be heard shouting over to Ms Lewis: "I don't think they'd let me in (like) this. This man done saying if you ain't dressed right, it don't make sense wasting time."
The comment resulted in a shrug by Lewis who, despite being visibly bothered by the process of her friends being turned away, continued on with the process.
Just before moving into a pre-interview room, she said: "It's frustrating, but what can you do? We need work so we have to do what we can."