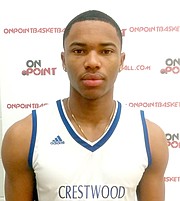 By RENALDO DORSETT
Tribune Sports Reporter
rdorsett@tribunemedia.net
FRANCO Miller Jr was one of eight members of the Ole Miss Rebels men's basketball programme that silently protested by kneeling during the American national anthem in response to Confederacy rallies hosted near the stadium.
Minutes before the Rebels tipped off against the Georgia Bulldogs Saturday at the Pavilion at Ole Miss in Oxford Mississippi, Miller joined teammates KJ Buffen, DC Davis, Brian Halums, Luis Rodriguez, Devontae Shuler, Bruce Stevens and Breein Tyree by taking a knee during the "Star Spangled Banner."
The Rebels went on to defeat the Bulldogs 72-71.
Several political groups, including Confederate 901 and Hiwaymen, converged near the arena to support Confederate statues and imagery on the Ole Miss campus.
The symbols of the Confederacy continue to be a point of contention on the Ole Miss campus and several other campuses in the Southern United States.
Students Against Social Injustice hosted a rally on the Ole Miss campus in November 2018 to agitate the removal of the statutes and imagery.
Rebels head coach Kermit Davis said that while he was not made aware that the players would take the stance prior to the game, he was in support of their freedom of expression. "This was all about the hate groups that came to our community that came to try to spread racism and bigotry. It's created a lot of tension for our campus. I think our players made an emotional decision to show these people they're not welcome on our campus. We respect our players' freedom and ability to choose that," Davis said.
"These are out-of-state groups that are coming here to our campus. That's what has upset our community. Breein (Tyree) and these guys have a huge love for Ole Miss and this community and Mississippi and they want our campus and university portrayed in a great way."
Tyree said the players instinctively decided to show solidarity with one of their teammates who began the protest.
"There wasn't any discussion. We're just tired of these hate groups coming to our school and portraying our campus like it's our actual university that has these hate groups in our school," he said. "The majority of it (the decision) was we saw one of our teammates doing it, and we didn't want him to be alone."
Ole Miss will face the No. 5 ranked Tennessee Volunteers on Wednesday.
"I'm not sure who started it, but I was a part of it. I don't anticipate it being a multi-game thing, and it really just has to do with them coming to our campus during a basketball event. It went on during the game," Tyree said.
Ross Bjork, Ole Miss vice chancellor and director of intercollegiate athletics, also said the administration supports the students' message and form of expression.
"Our job is to teach and educate every single day. You know what, they're human. They're students. They see what's happening on our campus and these people that come here and spill hate and bigotry and racism, we don't want them on our campus," he said.
"Our players stood up for that. It had nothing to do with the anthem. It had nothing to do with anything beyond, 'You know what, we don't want those people here. They're protesting during our game and that's not right because that's not the Ole Miss that I know.' We talked to them about that in the locker room, and that's their expression. We support them. We don't want those people here either. The university doesn't want them. Our town doesn't want them. They're out of state. They're not from here. And so, you know what, good for the players for standing up and making a statement."
Miller is currently a redshirt in his true freshman season with the programme due to his recovery from surgery on a stress fracture in his kneecap. His busy recruitment process came to an end last May when he committed to the Rebels.
The Grand Bahama native signed his national letter of intent to join the programme's incoming 2018 class during a special ceremony hosted on the campus of his alma mater - Tabernacle Baptist Christian Academy.
The 6'3" point guard chose Ole Miss over his final list of schools - Oklahoma, Minnesota, Oregon, and Towson.
The Rebels finished 12-20 last season and 5-13 in the SEC in the last year of former coach Andy Kennedy. Davis was introduced as the Rebels' new head coach in March and quickly recruited a top 50 class for 2018.
Ole Miss continues to develop a strong Bahamian connection through its basketball programmes.
National team player Samuel Hunter will join Miller on the men's basketball programme next fall following the completion of his tenure at BC Prep in Canada.
Yolett McPhee-McCuin was named the head coach of the Ole Miss women's basketball programme in April and has already sealed the commitment of another Bahamian national team standout Valerie Nesbitt to join the programme.