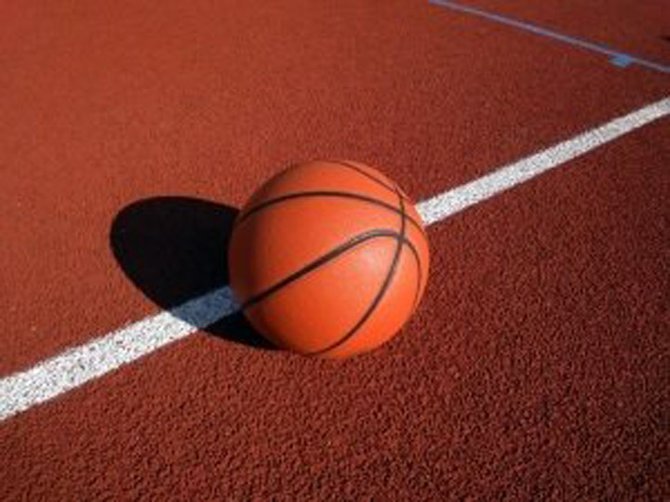 THE Commonwealth Bank Giants, taking off from where they left before the Christmas break, was clicking on all cylinders as they routed the JD's Seafood Shockers 95-65 at the AF Adderley Gymnasium on Saturday night.
It was the return of New Providence Basketball Association action with Commonwealth Bank's junior team, Your Essential Store Giants, routing the Leno Regulators before the Leno Regulators held off the Pros 93-90 in the other division one game played.
In games played on Friday night as the season resumed following the Christmas break, Aliv Buckets def. Leno Eagles Nest 96-91 in overtime, Breezes High Flyers knocked off the Caro Contractors Resistance 89-83 and Leno Regulators held off the Caro Contractors Pirates 91-85.
Giants 95,
Shockers 65
Michael Bain led a balanced scoring attack for Commonwealth Bank, who controlled the tempo of the game from start to finish to secure their seventh straight victory to remain the only undefeated team in the league.
Jackson Jacob came off the bench with 18 points with five assists and three rebounds; D'Shon Taylor had 16 points, nine rebounds and three assists; Jeffrey Henfield also had 16 points with seven rebounds, three assists and two steals off the bench, as did Darstyn Baker had 10 points.
The Giants also connected on 11-of-33 from behind the three-point arch with Henfield canning four and Bain, Taylor and Baker adding two each. They also converted 18-of-22 free throws with Bain and Baker both perfect with 7-for-7 and 4-for-4 respectively.
It was a performance that led head coach Perry Thompson Sr smiling from ear to ear.
"For us, the most important thing is for us to get back to where we were before the break, playing together as a unit, taking it one game at a time and trying to get the victory," Thompson said. "Tonight, I think the guys did a great job moving the ball and communicating and it transcended into a good victory for us."
If this is any indication of what to expect, Thompson said he is confident that his Giants will be the team to beat when it count the most in the postseason.
"The key thing for us is to stay focus, continue to practice, continue to work on some key things we need to do and continue to get better," he summed up.
Commonwealth Bank, with Perry Thompson Jr calling the shots from the sidelines, opened a 23-15 first quarter lead and they posted 20-or-more points in the remaining three quarters to stay on top of JD's Seafood, who didn't reach the 20-point margin in any quarter.
Lenny Oscar, coming off the bench, had a side high 12 points, three rebounds and three assists before he got ejected in the fourth quarter for coming onto the court in a near fist fight before two opposing players.
Shakwon Lewis had 11 points and 10 assists; William Rigby had 10 points and four rebounds and Bernard Bonamy added 10 points and six rebounds as they dropped to 3-5 in the team standings.
"If you noticed how we looked, we didn't have everybody out," said Shockers' head coach James Price. "With the way the Giants were running their fast break, we were out-manned, scoring lay after lay up.
"We only had 10 people out tonight, so when we were rotating, we couldn't stay with them. So we just have to take the good with the bad. But we are okay. We will be in the playoffs. This isn't the season. The season begins when the playoffs start. When you get knocked out of the playoffs, your season ends."
Regulators 93, Pros 90: In back-to-back games over the weekend, Renardo Baillou came through with 21 points, 15 rebounds, five steals, three block shots and two steals to help secure their second consecutive win.
Kenneth Pratt had 19 points, eight rebounds, three assists and a steal; Rashad Edgecombe had 12 points and both Carlos Thompson Sr and Hakeem Walkes had 10 points, three rebounds and three assists apiece.
Derrick Ferguson had 19 points and three rebounds to pace the losing Pros. Ron Marshall had 18 points off the bench; Colton Albury had 16 points, 12 rebounds and two assists and Stephan Burrows had 14 points, six assists, four rebounds and two steals.
Aliv 92, Leno 96-92 in OT: James Rolle came up with the first two baskets in the first two minutes to help Aliv Bucket extend their lead to 92-88 and they never looked back as they went on to secure the win in the league's first game played in the new year.
The game was extended after Tyrell Butler canned the final six points on a pair of free throws and two consecutive lay-ups to help Leno rebound from an 86-82 deficit in the final 30 seconds to force the extra five minutes.
Dylan Musgrove, who provided an explanation mark in overtime on his dunk at 2:53 minutes left, finished with a game high 35 points with 17 rebounds, six block shots, four steals and three assists.
Rolle ended up with 15 points, five assists, four rebounds and a pair of steals; Anwar Neilly had 13 points, five rebounds, two assists and a steal and Deterrio Thompson added 11 points and four rebounds.
Dointe Deveaux had 28 points, nine rebounds and six steals to lead Leno in a losing effort. Butler finished with 17 points, nine rebounds and four steals; Johnacy Agustin had 12 points, three rebounds and three steals and Jonaldo Joseph added 10 points, five rebounds, four assists and a pair of steals and block shots.
High Flyers 89, Caro Contractors Resistance 63: Dale Davis scored 17 points with 13 rebounds and Brendon Stubbs came off the bench and matched that with 17 points, eight rebounds and six steals to lead Breezes to another high flying victory.
Shanton Pratt had 15 points, five rebounds, five assists and as many steals; Jeremy Neely had 13 points, seven assists and four rebounds and Justin Gardiner came off the bench and made his presence felt with 11 points and 11 rebounds.
Franz Smith Jr came off the bench and led the attack for Caro Contractors with 14 points and 15 rebounds. Jayson McHardy had 13 points, five rebounds and four assists and Shannon Phillips had 13 points, seven rebounds, two assists and as many steals.
Leno Regulators 91, Caro Contractors Pirates 85: Renaldo Baillou had an all-around game with 25 points, 17 rebounds, five steals, four assists and three block shots to pace Leno Regulators. He was the only starter in double figures.
Kenneth Pratt came off the bench with 21 points, three rebounds and two steals as did Jason Mitchell Jr with 11 points and 10 rebounds.
For Caro Contractors in the loss, Christoff Stuart matched the high scoring with 25 points, four rebounds, four assists and two steals. Kronoff Dean had 20 points with three steals and two rebounds; Elvardo Burrows had 13 points, three rebounds, three steals and two assists and Dominique Fernander added 11 points and nine rebounds.
The league, headed by Eugene Horton, will continue tonight with another double header as the teams jockey for their final positions for the postseason play.
Tonight's Schedule
7 pm Triple K. Stampers vs Leno Eagles Nest.
8 pm PJ Stampers vs UB Mingoes.