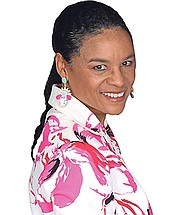 By Teri M Bethel
When you are going through a distressing situation in your marriage it's quite easy to confide in those closest to you. Sometimes it's a friend, a co-worker or family member; but is that a wise thing do to? Have you considered the character of the person you are confiding in? After all, just because they are a close relation, for example, doesn't mean they have your best interests at heart.
A lady (we'll call her Maggie) was heartbroken over the mistreatment she endured from her husband. Day after day Maggie confided in her best friend until one day her husband replaced her… with her best friend. Five years later Maggie continued to grieve. Not for her husband who tossed her out and kept her two young kids, but because her estranged children were now being raised by the two people who hurt her the most.
Encounters of the heart can be weighty. In fact, you may wonder if you can bear another day of relationship disappointments. For some, life goes from one drama to the next. Scattered bullets from people you loved or trusted are taking a toll. During this season of assault you can become so weighed down by the cares of this world that you have difficulty seeing beyond the present darkness. It's at these times you need to take the hand of a trusted person who can offer you wise counsel to draw you out of your situation.
Encountering friendly fire
Friendly fire, in military terms, is a mistaken attack by one's own forces while trying to attack the enemy. According to Wikipedia, friendly fire is the cause of between two and 20 percent of casualties in a battle; in the Vietnam War there were about 8,000 friendly fire incidents. While we expect this in war zones, our marriages should not be a battlefront. Any casualty in war is painful and unfortunate, the question is however, how can this be minimised between couples who promised to love and cherish each other before the "death do us part" kicks in?
In marriages, friendly fire can happen through miscommunication or misunderstandings that have gotten out of control. Mark Baer, a conflict resolution lawyer and contributing writer on Coparenter.com, estimated that as many as 90 percent of all conflicts result from misunderstandings. Perhaps when conflicts arise we should be level-headed and assess to what degree we have misunderstood an issue and seek to resolve the situation before inviting others in.
Intentional fire
Even more painful than the loss of family and comrades during wartime is the intentional fire from people close to you. In such cases it is perhaps more accurate to call it frenemy fire. Fire from enemies who have disguised themselves as friends, as in the case of the friend who commandeered Maggie's husband. What is necessary to navigate through such challenges is a hearty dose of discernment and the ability to remain level-headed when a battle rages. Like President George W Bush, who had a pair of shoes thrown at him during an Iraqi press conference in 2008 by a journalist, you learn to duck, then you continue doing your job. Rather than being discerning, however, many people are taken in by the superficial without taking the time to determine the heart of the person they are confiding in.
Predators in our backyard
Folks camping in the wild would often create a fire for their warmth, visibility and protection. They know that wild animals are kept at bay because of the flickering flames. Today, many families are left unprotected because there's no fire to keep their attackers at bay. Relational prayers with the God of Heaven is the fire or the hedge of protection around you and your family. Without it you have no protection; this is an open door for predators.
A common means of inviting predators or frenemies into your marriage is by making your private business public. Many do so by discussing personal matters with friends, co-workers, and acquaintances without realising that not everyone has honourable intentions. There are times when your personal business becomes a crime of opportunity. By discussing your concerns with certain individuals you are exposing cracks in your family's wall for the enemy to slip through.
Handling a painful or abusive situation
Film producer Tyler Perry has made the hot grits treatment a seemingly simple fix to life's problems in a marriage, but that is not something you should entertain as a possible solution. When you feel a sense of rage bubbling to the fore, violence in any manner is not the answer. As televangelist Mike Murdock aptly puts it, every problem in life is a wisdom problem. There is a scripture in the book of James that says that if you lack wisdom you can ask for it and receive it. You can also seek guidance from your pastor, read a great marriage enrichment book or consult with a professional counsellor. When frenemies attack, you can choose to use wisdom in responding or you can yield to negative emotional outbursts which will invariably take you down a painful road.
Reclaim your peace
It may seem insensitive to encourage someone to let go of their gripe, however, in situations of this nature, it's important to forgive those who hurt you to allow your heart to heal. Seeking vengeance is not a road you should go down; put the situation in God's hands—allow him to repay. The law of reciprocity comes in to play for the good and bad deeds in life.
Forgiving a frenemy doesn't mean you are restoring that relationship; it means you're reclaiming your peace. You have decided to cut the weight loose and not take any unnecessary baggage on your journey ahead. Not forgiving keeps you bound; it's like tying a corpse to your shoulders and wondering why everyone smells. Although you may have gotten accustomed to the stench and the flies, your bitterness erodes your relationships. You've already been robbed, don't allow the situation to steal your peace of mind and the joy you could be experiencing in life.
How to rebound from frenemies
To rebound from frenemies you cannot focus on them; focus on the way forward with you and your spouse if that is the path you will take. Acknowledge your part in the fiasco and make the necessary adjustments to avoid repeating it. Skip the pity party and invite Heaven into your life. You will have to look up, reach up, get up, and move on. Life is not always fair; quite frankly it can get ugly and painful but you can choose to grovel with frenemies or you can take the high road and work towards a healthy relationship with your spouse.
• Teri M Bethel is an author of "My Marriage Matters", a marriage enrichment book. She is also the author and publisher of 12 other books, and makes purses and painting tutorials on DVD that seek to entertain, empower and promote healthy lifestyles for adults and children. Additionally, she provides a free online directory for local authors to showcase their family-friendly books. Visit her website, www.BooksByBethel.com, or e-mail her at: tbethel@booksbybethel.com.