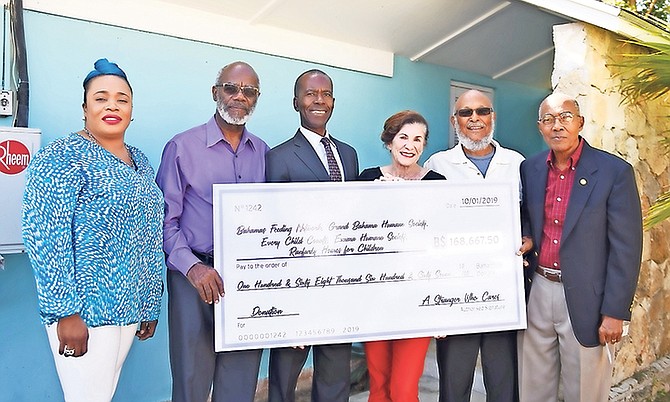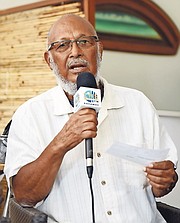 By MORGAN ADDERLEY
Tribune Staff Reporter
madderley@tribunemedia.net
AN anonymous international donor has bestowed more than $168,000 to five Bahamian charities, in an act described as "a gift of generosity straight from the heart".
The Bahamas Feeding Network, Ranfurly Homes for Children, Every Child Counts, Humane Society of Grand Bahama and the Exuma Humane Society yesterday received $33,773.50 each.  
The funds were from the proceeds from a property sale in Exuma. 
"The woman who donated the funds inherited property in Exuma," said Judith Hurlock of Seahorse Realty, who handled the sale.
"She had it for years and when she sold it, she said she had never been to the Bahamas, would probably never come here and she did not feel it was right for her to keep the money.  
"She said she would feel better knowing that the money from the sale of the lots went to charities that help children and animals."  
Ms Hurlock and others presented the donor with information about various local charities and the donor eventually selected five — three of which are based in Family Islands.  
The cheques were presented yesterday during a press conference held at public relations firm Diane Phillips and Associates.  
"It's not often that someone gifts a country in a way that benefits thousands of people who might otherwise be hungry, hundreds of children, and who knows how many pets," said Diane.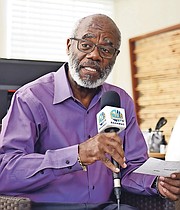 "But that's exactly what happened, and this is one of the best good news stories of the year."  
Representatives from each of the organisations, except the Exuma Humane Society, were present yesterday.  
Ranfurly Homes for Children Administrator L Alexander Roberts said the organisation currently cares for 30 children.  
Mr Roberts said while the orphanage does get a grant from the government, the organisation is "totally dependent on the kindness and generosity of individual donors and corporate sponsors for about 80 percent" of expenses.  
Dr Collin Archer was also present as a representative for Every Child Counts in Abaco, an educational and life skills development programme for children with special needs.  
Dr Archer noted the institution is in the "final throes" of building a group home for special needs adults and said the funds from this donation will "go a long way" toward that home.  
"The Bahamas Feeding Network prepares up to 3,500 hot meals every week for people who are hungry in this country — and that's almost 20 percent of the population, we are sad to say," Mrs Phillips said. 
"God bless this woman and let her know the Bahamas welcomes her with open arms if she ever changes her mind and wants to visit," BFN Executive Director Philip Smith said in the press release. 
Humane Society of Grand Bahama President Joseph Darville said the economic challenges on the island have affected people's abilities to take care of animals — noting in the last year the organisation has taken in over 1,000 dogs and cats that have been abandoned and abused. 
He also said the organisation does not receive a stipend from the government. 
"When (Mrs Phillips) called me and asked if I could come to Nassau to collect a cheque for the (HSGB) and told me how much it was, I thought I was dreaming," Mr Darville said.  
"God bless this wonderful woman, whoever she is, wherever she is. We just want to say thank you," he added.