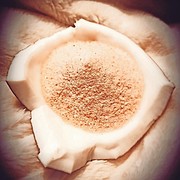 By ALESHA CADET
Tribune Features Reporter
acadet@tribunemedia.net
As Jessica Greene was shopping in preparation for the birth of her son, she was horrified to discover how many baby products contained not only harmful chemicals but also ingredients believed to cause cancer in some cases. Following this troubling revelation she started to research and got to work creating natural skincare products for her newborn, everything from baby wash and shampoo to wipes.
"I also didn't want to use any harmful products on my skin because I had planned on exclusively breastfeeding. So I made products for myself. It became something I enjoyed doing and decided to make into a career," Jessica told Tribune Woman.
This determination led to her becoming a business owner, and seven months ago she launched the company Ace Organics – named after her son, Ace – which boasts a line of all-natural, handmade skincare products free of harsh chemicals. Over the last half year, the home-based business has been busy churning out body butters and scrubs, soaps, face masks, wipes, candles and much more. Customers are also offered the choice of customised products where they are able to choose the ingredients to best suit their skin type.
"My goal is to be the biggest distributor of handmade natural products in the Bahamas. I want to be able to give Bahamians more access to natural products that aren't full of toxic chemicals," said Jessica.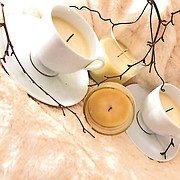 Even though it has been a little tough marketing her products to Bahamians, Jessica said the clients she has acquired absolutely loved their switch to natural products, and some can't get enough of them. She said they have all seen real results and positive changes in their various skin conditions, be it eczema, acne or just really dry skin.
"We all know that the skin is the largest organ of the body and it absorbs everything we put onto it. So just imagine toxic ingredients on our skin being absorbed into our bodies on a regular basis. Chemicals, parabens and preservatives in most store-bought products can cause irritation and have tons of side effects. Even though they may seem to work in the beginning, they can actually cause more damage over time. Using natural products is also better for the environment as they have no harmful chemicals that can be introduced into the air or water," she said.
Jessica proudly stated that Ace Organics uses glass containers wherever possible in place of plastic packaging to reduce the environmental impact. The company also offers a five percent discount on products refilled in the glass containers.
"Our plan is to continue participating in upcoming events and get our product out there for all Bahamians to know about. Hopefully, sometime this year we will have our storefront where you can come in for consults and get products tailored for specific skin types and have services done such as natural hair treatments, facials and more," she said.
Ace Organics can be reached at 448-2113 or by e-mail at aceorganics@gmail.com.