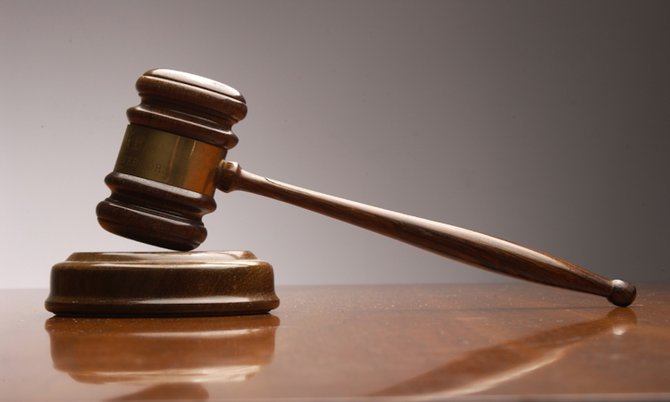 By DENISE MAYCOCK
Tribune Freeport Reporter
dmaycock@tribunemedia.net
The rape trial of Fred Williams, who is accused of having unlawful sex with a minor, opened in the Supreme Court in Grand Bahama yesterday.
A nine member jury was selected yesterday morning and the proceedings began at 2.30pm before Justice Estelle Gray Evans.
Williams, who is represented by Carlson Shurland, is charged with three counts of unlawful sexual intercourse with a 14-year-old boy. It is alleged the incidents occurred in December 2017 in Grand Bahama.
Erica Kemp, of the Attorney General's Office, is representing the Crown assisted by John Kemp.
Two police officers were called to give evidence. First taking the stand was Detective Constable 3708 Stanley Williams of the Criminal Records Office (CRO), Freeport.
According to Williams, on Sunday, December 3, 2017, after receiving certain information around 2.45pm, he went to Queen's Highway, West End, to the bay area and took photographs of the scene.
He then left and went to a bus stop on Queens Highway, West End, which he also photographed.
At 3.20pm, the police officer went to Bahama Bay where he also took photographs of a two-storey white and green house. From there, he went to Bayside in Pinder's Point and also took photographs of the area.
After taking photographs of the various locations, Det Constable Williams went to the Criminal Records Office and downloaded the images he had taken on a digital camera to a computer and burned the images on to a CD, on which he put his initials.
The images were printed and compiled into several photo albums, which were entered as exhibits in court.
Officer Williams also collected two tubes of blood from Williams on December 4, 2017. He packaged the tubes which he later accompanied to the CRO in New Providence where he handed them over to Detective 3174 Francis at the Police Forensics Lab.
Mr Shurland objected to the albums being entered as evidence, arguing that he did not have a chance to see them before the trial.
Justice Evans took note of his objection but allowed the albums to be exhibited.
While cross-examining Det Williams, Mr Shurland asked where Bahama Bay is located. Mr Williams said it was located in West End.
Mr Shurland asked the witness his position at CRO. The officer said he is a crime scene investigator and a police photographer.
Also giving testimony was Det Inspector Roberts who told the court that on December 7, 2017 he compiled a 12-man photograph line-up, which consisted of men, inclusive of Williams, with similar physical characteristics and features.
The line-up was also exhibited as evidence.
When asked by Mr Shurland whether he had any physical involvement with the suspect Fred Williams, the officer said, "No".
When asked by Mr Shurland if he knew when the photo of Williams was taken, Det Inspector Roberts said it was a recent photo of the suspect.
The trial resumes today.