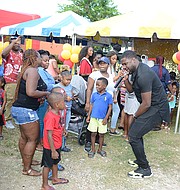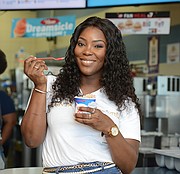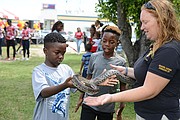 More than $13,000 was raised for children with sickle cell disease during this year's Miracle Treat Day by Dairy Queen Bahamas.
The event, now in its sixth year, was held on Thursday, July 25, and DQ donated $2 from every Blizzard treat sold that day to the Bahamas Sickle Cell Association.
Since 2014, DQ Bahamas has donated more than $56,000 to children in need, specifically those with autism, cancer, diabetes, Down syndrome and hearing impairments.
This year, for the first time, DQ also hosted a free Family Fun Day at the Mall at Marathon. The Family Fun Day featured performances by Bodine, Julien Believe, as well as activities for the young and young at heart, including bouncing castles, face painting, games, and more.