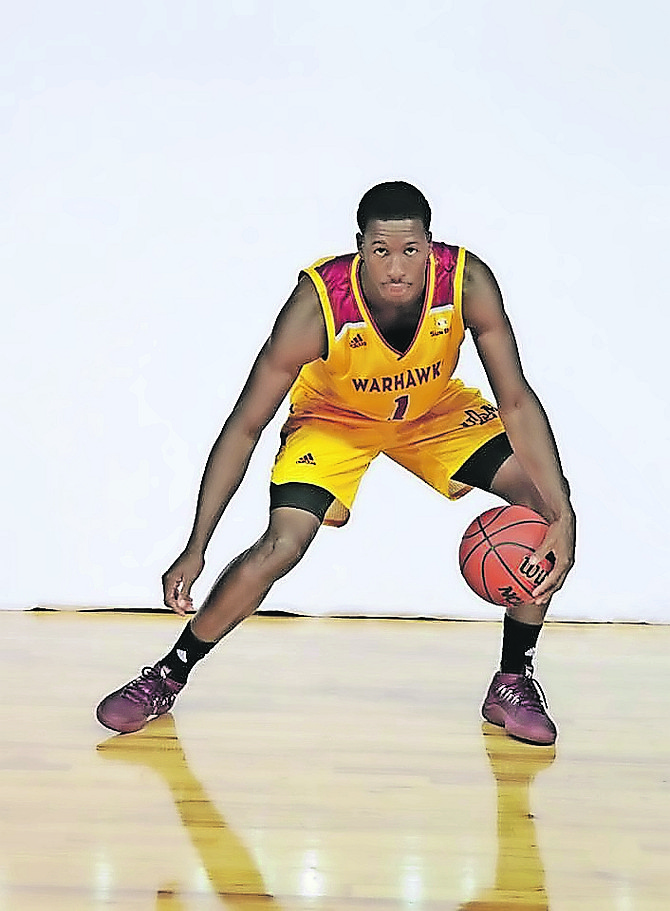 By Renaldo Dorsett
Tribune Sports Reporter
rdorsett@tribunemedia.net
TRAVIS Munnings participated in the Charlotte Hornets' series of NBA Pre-Draft Workouts and relished the opportunity to showcase his skills for scouts and talent evaluators.
Munnings participated in the team's 12th workout of the series Thursday at the Hornets' training facility in Charlotte, North Carolina.
"For me, I think it was a great workout, I think I brought great energy. It was a great group of guys, we went out there and showed what we can do. I'm just thankful to be in this position to showcase my talent in this workout," Munnings said. "I wanted to showcase my energy and effort, how hard I play, how well I can shoot the ball, show that I can handle the ball coming off of ball screens, playing defence, fighting over screens and things like that."
He worked out with a group that included Jordan Caroline (Nevada), Justin Wright-Foreman (Hofstra), William McDowell-White (Brose Bamberg), Robert Franks Jr (Washington State) and Torin Dorn (North Carolina State).
"I embraced the challenge, I love competing against guys that are going to make me better and that's what I hope I did. I tried to push them to be better, they tried to push me to be better and I think it was a great workout," Munnings said. "I think I brought rebounding, the energy. I feel like energy is a big key because your energy and effort that's what you can control each and every day. I think I can bring my energy, my toughness, my will and my grit to the game, my passion, and I feel like that'll help me a long way."
Prior to the invite, Munnings called it a blessing to be considered as a player out of a mid major programme like the University Louisiana-Monroe Warhawks.
"It's different for us than a lot of the other guys. The ones that went to the high DI programmes, the scouts already know about them and their game. For someone like me from a mid major, I have to go extra hard in workouts. The process is kind of different for everybody," Munnings said.
"Once you get that one phone call it will probably give other teams interest. It makes other teams think 'Where has this guy been' and it creates more opportunities. It's a blessing."
In May, he was one of 40 players invited to work out at the Impact Basketball Pro Day last weekend in Las Vegas, Nevada.
"In the pro day I had to stand out so at least one team can write my name down. That's what I did out there, I showed that I'm ready to grind, I can play with these guys and I'm ready to work hard," he said. "I just have to continue to make shots, shoot at a high level, handle the ball, come off ball screens, make plays, get my teammates open, create my own shot and that's mostly what I've been trying to work on in addition to just to staying engaged on defence."
Munnings concluded his four-year Warhawks career and reached several milestones as a senior.
He concluded his NCCA career with a hot shooting month of March where he averaged 20.3 points and 8.6 rebounds per game, two double doubles and made at least five three pointers in four games.
Munnings received a basketball commemorating membership in the 1,000-point/800-rebound career club. He also played in more games than any other player in Warhawks history with 133.
As a senior, he averaged 14 points, 7.5 rebounds and 2.4 assists per game on 44 per cent shooting from the field and 36 per cent from three-point range.
After testing the market last spring and facing evaluation from scouts and coaches, Munnings withdrew from the NBA Draft and decided to return to the Warhawks for his final year of eligibility.