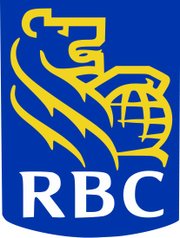 By NEIL HARTNELL
Tribune Business Editor
nhartnell@tribunemedia.net
Royal Bank of Canada's (RBC) Bahamian mortgage arm has warned it will "continue to be challenged" with low growth and bad loans that, at $124.3m, exceed industry averages.
Top Finance Corporation of The Bahamas (FINCO) executives, writing in the BISX-listed lender's annual report, revealed that non-performing mortgages were equivalent to 15.7 percent - close to one out of every six dollars lent - of its total portfolio at the October 31, 2018, year-end.
This represented a slight increase upon the $120.9m worth of non-performing mortgages on FINCO's books at year-end 2017, equivalent to 14.4 percent of its outstanding portfolio, indicating that an end to The Bahamas home financing woes remains some way off.
Robert Johnston, FINCO's chairman, bluntly told shareholders: "Operating in a low growth economy with high unemployment, RBC FINCO will continue to be challenged with mortgage growth and credit losses resulting from high levels of non-performing mortgages."
FINCO's non-performing mortgage ratio continues to exceed the Bahamian commercial banking industry average of 12.09 percent, with its 15.3 percent year-over-year net income improvement to $25.318m driven almost entirely by a 55.1 percent decline in loan loss provisioning.
"Our core earnings underperformed and continue to be under pressure from lower mortgage growth, lower mortgage interest rates and high levels of delinquent and non-performing mortgages," Mr Johnston told investors. "Other operating costs remained relatively flat year-over-year with a 3 percent reduction."
Nathaniel Beneby, FINCO's managing director, said the mortgage lender "remains competitive" and is "maintaining market share" after all lenders were hit by a contraction in the mortgage market.
"Competition not only from our traditional competitors, but from non-financial lending institutions also has an impact on growth," he added. "In addition, Bahamians are highly leveraged with consumer debt, and when the national Credit Bureau is fully functional, this could further slowdown credit growth in the country."
FINCO informed shareholders: "The loan portfolio contracted to $704.8m (decrease of $53.3m or 7 percent) compared to $758.1m in 2017. This decline is a result of loan write-offs and increased provisions for credit losses.
"The total allowance for loan losses is 11.8 percent of the total loan portfolio and 76.3 percent of non-performing loans, compared to 8.9 percent and 61.7 percent, respectively, for the fiscal year 2017." The lender also took an early $22.2m increase in provisions as a result of changed international accounting standards.
FINCO has gradually reduced the size of its workforce as its operations have become ever-more integrated with those of RBC, its 75 percent majority shareholder, in a bid to reduce costs and create efficiencies.
The previous financial year was no different as staff numbers fell from 31 to 27, leaving FINCO's workforce less than half the size it was in 2015 when it stood at 63.
FINCO's efficiency ratio fell by 160 basis points to 31 percent as a result of its revenues declining, but return on equity improved to 12.3 percent due to the 15.3 percent jump in profitability compared to 2017.