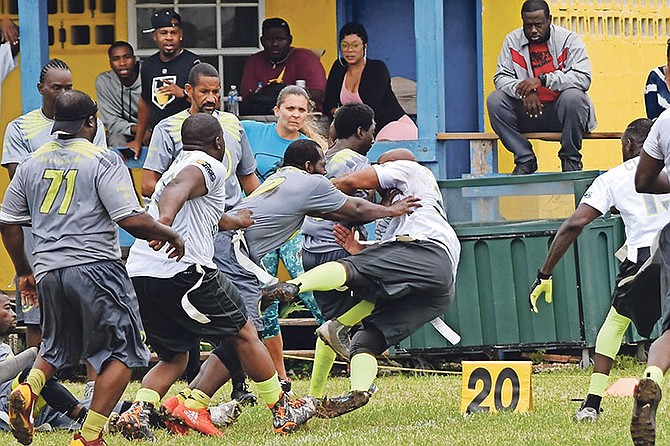 THE Bahamas Flag Football League is all set to open its 11th season at the original Thomas A Robinson Stadium, starting at 12:30pm on Sunday.
"This move to this new location is expected to continue with the growth, expansion and presence of flag football within Nassau and the entire Bahamas by extension," said Jayson Clarke, president of the BFFL. "These fields are more central for our players and fans and we expect phenomenal growth and exposure as a result of this relocation from the Winton rugby pitch."
While there is no cover charge for the season opener on Sunday, the BFFL will be hosting a $1 Day and the public is invited to attend and enjoy.
• Here is a schedule of games on tap for Sunday:
12:30pm - Lady Falcons
vs Ruggers
12:30pm - Predatoras
vs Rams
1:45pm - Lady Avengers
vs Hawks
1:45pm - Lions
vs Spartans
3pm - Lady Spartans
vs Lady Marlins
3pm - Rebels vs Hitmen
4:15pm - Cheetahs
vs Wildcats
4:15pm - Avengers
vs BFFL All-Stars