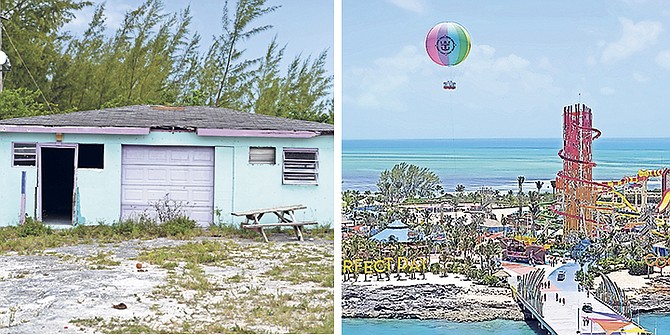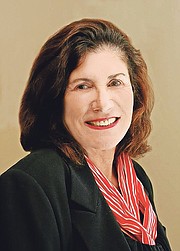 By DIANE PHILLIPS
You can blame it on whatever or whomever you want. You can point fingers at the Airport Authority or the Ministry of Tourism & Aviation or the Ministry of Works but the real problem with what is supposed to be an international airport at Great Harbour Cay is a lack of pride.
On Friday last, that lack of pride was on display for all to gasp at. There was no hiding the filth, the peeling paint, hanging electrical wire, exposed meter boxes, an uncovered electrical box that served as a repository for empty beer bottles, massive holes in the roof through which a large tree grew. The tree's height and branches told the story – this did not happen yesterday. Yet for years, few local eyes paid much attention to the airport at Great Harbour Cay, capital of the Berry Islands, and the many visitors who passed through probably just shook their head and accepted it, knowing the waters they came to enjoy or the leisure time in a quiet island was just around the corner.
This time was different.
The airport dressed in all its dilapidation was laid bare before a crowd of dignitaries and media en masse. The occasion was the official opening of PerfectDay@Coco Cay following a $250 million redevelopment by Royal Caribbean International that transformed a sleepy island into the number one choice of cruise passengers out of 235 destinations Royal Caribbean serves.
On hand was Prime Minister Dr Hubert Minnis, Minister of Tourism & Aviation, Dionisio D'Aguilar, Minister of Social Services and Urban Development Frankie Campbell, MP for North Andros and the Berry Islands Carlton Bowleg. Also on hand was president and CEO of Royal Caribbean International Michael Bayley and a team of executives and local managers – all representing a company that prides itself on living up to its name, PerfectDay, perfect experience.
Performers from two Junkanoo groups flown in from Nassau welcomed the official party, distracting them momentarily from the shameful sight. But even an optically challenged observer could not help but notice the grunge. In what was intended to be a "departure lounge," one small air-conditioner could not keep pace with the heat from a door that was constantly being opened. The check-in area for LeAir, the main carrier, was a desk in a corner with everyone crowded around the single woman who sat behind it. A sagging book shelf served as the filing system. A LeAir sign rested on a chair. If mould and dilapidation were colours, the Great Harbour Cay airport would be considered one of the most colourful spots in The Bahamas.
The minister responsible for aviation told reporters government was going to spend more than $10 million to upgrade the structures and the runway. A contract for reconstruction will be signed soon, he pledged, and improvements should be visible within a year.
Even the island administrator Lawrence Rolle said the airport had to go. I called Paul Aranha, the airman's airman, a man who knows airports around The Bahamas like sailors know the seas. He was shocked at the photos I shared, said it had been more than 20 years since he flew there on a somewhat regular basis, but recalled Great Harbour Cay airport as being a cut above most in the Family Islands.
"When I used to fly, it was quite a nice airport, better than most. It had Immigration and Customs. Some islands had no buildings, others had a little shed. But when you got to Great Harbour Cay, it felt like you were in modern society," he said.
Blame government if you want. But when are we going to be mature enough to accept responsibility to keep up our own property? It is not just for visitors whose time in our airports is their first and the final impression. It is for us as a people to look around and say, "I contributed to that effort. I left it better than the way I found it."
Stop casting blame and pick up a paint brush, hammer and shingles.
Two Fly Free ups energy this year
Kudos to those at the Out Island Promotion Board (OIPB) and the Ministry of Tourism connected with the promotion of domestic tourism. Although the 'fly free' has been ongoing in the summers for several years, this year's Two Fly Free promotion seems to have stepped up energy and a renewed sense of excitement.
Congrats, too, to those hotels that participate and make it possible by their contributions to the OIPB. You can order whatever material goods you want online without visiting Dadeland or Disney World, but all the grocery baskets piled high with goods and supplies can't begin to beat the experience of an early morning walk on the beach in Eleuthera or gathering around a guitarist, singing by a beach bonfire on Cat Island, dinghy darting between Abaco cays in search of the softest sand and the best shells or tasting a fresh conch salad with sweet meat that only an hour before was in the sea in Exuma.