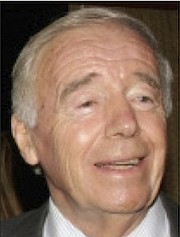 "There is a widespread view in the country that this Parliament has run its course." These strong words by British Prime Minister Boris Johnson have been finally heeded by his fellow MPs who have voted overwhelmingly that the nation should go to the polls on December 12 – and many ordinary people, who have lost patience with the political class and their outright obstruction of the UK's departure from the EU that has resulted in disruption and division, say that this will be none too soon.
The unending political drama during the three-and-a-half years since the electorate voted in a referendum - albeit by a relatively small margin - to leave the EU has been well publicised in the international media. But to reach past the sound bites and sometimes misleading headlines it might be helpful to look at the facts in relation to Britain's forthcoming General Election.
Going to the polls and, in effect, asking the people for their current views may be the only way to determine whether a majority still want the outcome of the 2016 referendum to be implemented. It has also become clear a demoralised and irritated public wants to haul politicians out of the morass of obfuscation that they themselves have created. A deadlocked Parliament is perceived as having thwarted Brexit and thus the will of the people, and this has led to the man in the street wondering how such a situation has developed in one of the world's oldest and most successful democracies.
Since becoming leader of the Conservative Party and Prime Minister barely three months ago, Mr Johnson has endured a baptism of fire. He has been unable to deliver Brexit by the deadline of October 31 agreed with the EU. But most observers consider he has nonetheless acquitted himself well.
Displaying a welcome robustness with his direct and folksy way of addressing individuals and groups alike - not least in the fearsome bear pit of a House of Commons where political opponents are seated facing one another as adversaries - he has been adept at producing down-to-earth, accurate and well-informed responses to the questions thrown at him.
As one commentator put it, Mr Johnson exudes energy, optimism and bonhomie. Through a mix of charm and firmness in threatening to walk away from the EU without a deal, he has succeeded in reaching a new accord with Brussels after EU leaders had said the earlier withdrawal agreement negotiated by his predecessor, Theresa May, could not be reopened. His agreed deal may not differ much from hers, but it does so in one important respect; namely, by establishing a form of regulatory control and customs border between Northern Ireland and Britain, he has eliminated the ill-fated Irish backstop which would have trapped the whole of the UK in the EU's customs union and thus prevented it from doing its own trade deals post-Brexit.
Now, despite the polls showing at least a 10 percent lead for the Tories over the Labour main opposition, led by Jeremy Corbyn and which is split over Brexit, there remains the danger of a hung parliament with neither side winning a clear majority. But at this early stage of the election campaign the polls differ as public opinion is volatile. This first December election in Britain for 100 years is said to be hard to predict because, instead of the two main parties going head-to-head which has been the norm in recent years, there are now other significant players in the shape of the resurgent Liberal Democrats who want to cancel Brexit altogether, the Sottish National Party who are likewise against Brexit and the Democratic Unionist Party in Northern Ireland who are unhappy with Mr Johnson's deal.
There are also the Greens as well as Plaid Cymru in Wales and the Brexit Party, led by Nigel Farage, which performed so well in the European Parliament elections last May.
It is rumoured the smaller Remain-supporting parties will form an anti-Tory pact in some constituencies. But all of these will anyway take votes from the Tories and Labour, and the Brexit Party may split the Leave vote in constituencies the Tories would normally be expected to win. Another significant factor is that some constituencies in the traditional Labour heartlands of the Midlands and north of England voted to leave the EU and may, for that reason, now support the Tories.
Thus, the picture is far from clear. But the election will not just be about Brexit. Everything will be up for grabs and the Tories, as the champions of enterprise and innovation, are already making promises about the economy, welfare and pensions, education, housing, crime, law and order and extra police.
As well as pushing through his Brexit deal, which is, realistically, the best one available, Mr Johnson needs a sufficient majority to deliver his political agenda during a full five-year term. It is still the case, however, that much of the UK electorate tends to vote based on 'tribe and tradition' rather than on ideas. So Mr Corbyn, despite his extreme hard-left policies and Labour's alleged anti-semitism, will always attract the core Labour vote as well as those persuaded by his promises of socialist state control, higher taxes on the rich, redistribution of wealth and eradication of poverty.
Commentators are already saying this is likely to be a nasty and mean-spirited election campaign amid a rising tide of anger against MPs. The nation cannot continue in the current state of limbo so a conclusive outcome to the election is essential. Nothing is ever perfect, but I believe the best way of protecting the interests of the country as a whole is for Mr Johnson to gain a working majority to enable him to secure Brexit and to strengthen his hand, after a transition period, in negotiating a trade deal with the EU. What a Christmas present that would turn out to be!
It looks as if the whole world's in protest at the moment
Mass protest rallies and riots seem to be occurring around the world with increasing frequency. A quick Google search reveals that large and often violent demonstrations involving civil disobedience on an unprecedented scale are currently taking place in some 20 different countries. Some receive more publicity than others. The main ones appearing on television screens tend to be Hong Kong, Iraq, Lebanon, France, Spain, Venezuela, Chile and Ecuador, but others include Haiti, Algeria, Indonesia, Uganda, Bolivia, Ethiopia, Egypt and Brazil – and then there are the peaceful climate change demonstrations in a range of different countries including Britain.
With such disturbances happening simultaneously in so many countries, the question inevitably arises whether this is a random phenomenon or that there is some sort of common theme. From the evidence, there can be little doubt the internet and social media enable a degree of coordination and publicity which inspires others and that grievances vary according to the country. But the core emphasis seems to be dissatisfaction with the political and economic arrangements for governing people in different parts of the world.
Some complain about high taxes, inflation, the cost of living and price increases. Others are demonstrating about issues like human rights abuses and discrimination against the poor and disadvantaged, corruption by governments and the looting of public funds by politicians. More broadly, some are unhappy about how society in some countries is run for the benefit of the wealthy and well-connected at the top of the tree and how economic benefits are distributed unfairly.
As I mentioned in last week's column, young people, in particular, with higher expectations and a sense of entitlement are showing a readiness to question the status quo and are emboldened to challenge authority in the struggle against corruption and the abuse of power. They seek greater government transparency and are demanding that powerful political elites - many of whom are seen as being unprincipled and dishonest in feathering their own nests rather than serving the people - should be subject to greater public scrutiny and should be held accountable for their actions.
None of this is new, of course. Throughout history there have always been demonstrations that bring about political and economic change. Think, for example, of the civil rights marches in the US and, more recently, the Arab Spring in the 2000s. But, the current widespread unrest seems to be on a different scale - it should surely serve as a stern message to politicians everywhere.
Banzai Boks spoil England's dream
Sadly for supporters of England's fine national rugby union team, last week's euphoria after a famous semi-final victory over the then world champions, the New Zealand All Blacks, turned out to be short lived. In Saturday's final England faced a powerful South Africa who won 32-12. They also beat England in 2007 when the 'Rainbow Nation' won a second world cup having triumphed for the first time against New Zealand in the 1995 event.
As I wrote in this column more than a month ago, this year's world cup in Japan has been a considerable success with excellent facilities and impeccable organisation despite having to deal with the effects of a powerful typhoon in the middle of the tournament.
In the final, the England team was unable to reproduce its magnificent display against New Zealand. But in rugby, as an extreme contact sport, a team often only plays as well as its opponents allow it to do. The South African team - the Springboks - played to its undoubted strengths of a powerful pack of forwards which managed to keep control of the ball for long periods. It also displayed a formidable defence which towards the end of the first half successfully withstood a sustained attack by the England forwards close to its try line. If that period of play, at an important stage of the match, had resulted in a converted try worth seven points, the outcome might have been very different.
At half-time the score was only 12-6 based on an exchange of penalty goals. South Africa scored two tries in the second half which wrapped up the game for them and they deserved to win, playing the better rugby on the day. But for some of the British press to label England's performance as an 'embarrassment' was clearly wide of the mark if not patently absurd, and one wonders how such sports correspondents can so inadequately misrepresent what happened.
Although falling at the last hurdle, England had a very good world cup in reaching the final after beating two of the top rugby teams in the world – Australia as well as New Zealand. So it was good to read in the UK newspapers that their coach, Eddie Jones, is staying on to take them to even greater glory in the next world cup in 2023.