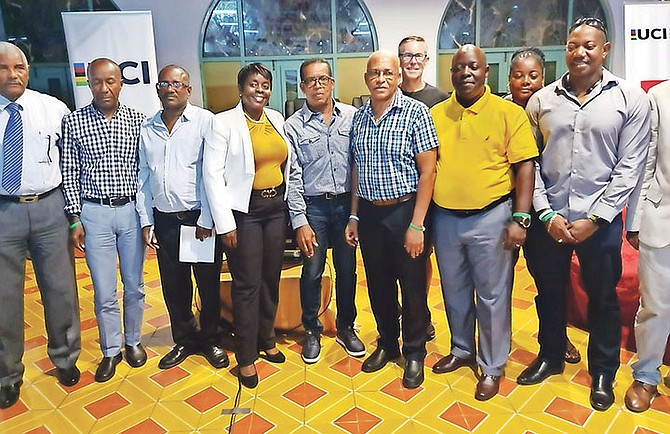 By BRENT STUBBS
Senior Sports Reporter
bstubbs@tribunemedia.net
IT was another milestone for Roy Colebrook as he was elected as the new vice president of the Caribbean Cycling Federation.
The election took place over the weekend in Cuba where the federation hosted its Caribbean Cycling Championships.
At those championships, Antience Simmons became the first Bahamian female to win a medal and Lorin Sawyer was the first male to complete a peloton in a road race.
On his return home, Colebrook said he was elated to be elected to serve on the international body for the next four years.
"It's a great feeling because it gives cycling a lot more international exposure in the country," said Colebrook, the president of the Bahamas Cycling Federation.
"I'm very happy to be elected to represent the Bahamas.
"I think, like many other members of the congress, feel as if the time has come for us to take on a new version with new people involved at the helm of the sport in the region."
Having been around the sport for more than three decades, Colebrook said he feels he brings a lot to the table and will do his endeavour best to help to promote and enhance the sport throughout the Caribbean.
"It's very important that positions like these are held by persons like myself," Colebrook stressed.
"I think the experience that I bring from being around the sport in the Caribbean will definitely help me in doing my job in the region."
Calling it a win-win for both the Bahamas and the Caribbean, Colebrook said during his tenure, he intends to work closely with president Trevor Bailey and the secretary-general to ensure that the sport continues to grow.
Colebrook also serves as a vice president of the Bahamas Olympic Committee and has travelled as the chef de mission to both the Olympic and Commonwealth Games.