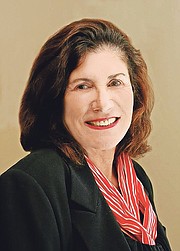 By DIANE PHILLIPS
Jeanne Dupuch and Anne Maury grew up in Nassau close friends with a special bond – their love of horses. They swam their ponies in the sea together, took riding lessons at the stables in Camperdown and even competed against each other at equine events. But as these things go and life ticks by, the two young girls who were once so close grew up and apart. Anne married and had children, Jeanne dedicated herself to her career centred around horses.
Oddly enough, they both ended up in North Carolina, though they had lost track of each other until a few years ago when they discovered they had both settled in the same state but it was not until a storm named Dorian hit their homeland that the two childhood friends, decades later, were reunited for a cause and a rebirth of a childhood passion that gave rise to what would come next.
More than 100 miles apart, Anne and Jeanne watched the storm on TV, saw the fury it unleashed and the lives it took or turned upside down. They phoned each other and hatched a plan. They would raise money by Jeanne giving horseback riding lessons on a ranch where Anne keeps her horse. The riding clinic morphed into a full-flung, weekend-long, town event, complete with pony rides, face painting, a petting zoo with piglets, gathering items and hosting a silent auction.
"We spoke and asked each other, 'What can we do to help?' I was thinking of a dinner and country music instruction lesson theme for a fundraiser," said Anne, "and Jeanne had the horseback riding clinic as her plan." They agreed on the horseback riding idea.
Anne asked the owner of the barn where she keeps her horse to host the event, got a wholehearted nod of approval and the two old friends were off and trotting.
"We knew the stars would have to align for it all to come together because neither of us had ever done anything like this before," said Jeanne.
It took weeks of planning, but she and Anne, now Anne Paramore, pulled it off, galloping to the cause and raising $4,200 which Anne's mother, Carlton Maury Robertson arranged to present to the Rotary Club of East Nassau which will use the funds for the Rotary Disaster Relief Fund to assist both Abaco and Grand Bahama. Anne's mom attended the presentation.
Jeanne and Anne still have t-shirts created for the event left to sell. When they do, the women will donate more.
"The message we wanted to get across was that no matter how big or small, it is all about doing something," says Jeanne.
"For people who have nothing, every little bit is something and it all makes a difference."
Anne agrees: "Hopefully more people will be inspired to do something to help."