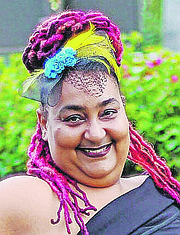 By JEFFARAH GIBSON
Tribune Features Writer
jgibson@tribunemedia.net
Forty-five-year-old Vernessa Rahming is in urgent need of surgery to correct a leak in her brain.
The pre-school teacher, who is a mother of three young adults and grandmother of one, suffers from a condition called Chiari malformation. It is a condition where brain tissue extends into the spinal canal. It occurs when part of the skull is abnormally small or misshapen, causing it to press on the brain and forcing it downward.
Chiari malformation is uncommon, but increased use of imaging tests has led to more frequent diagnoses.
For two years before her diagnosis, Ms Rahming suffered from excruciating upper back pain. Last October, a medical specialist in Florida finally found the reason for her pain and officially diagnosed her with the rare condition. She said doctors are now telling her she can end up paralysed or suffocate if she does not have surgery immediately.
She is appealing to thew public for donations to cover her medical fees, which amount to almost $100,000
Ms Rahming said the Chiari malformation affects her body in many different ways.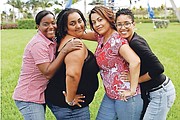 "I have bad headaches in the lower back of my head, like pressure. If I was to laugh or cough it will give me a bad headache. It sometimes feels like my head is too heavy for my neck and my body will get flu-like symptoms. My nerves cause my muscles to ache, which may cause numbness in arms and legs sometimes. A simple task as getting dressed can be difficult, even lifting things can bee difficult for me...I also have blurry vision and loss of balance," she said.
Simple tasks and chores can feel impossible at times, she said. For example, driving poses a challenge for her because she sometimes cannot turn her head sufficiently to see where she is going. The condition is also affecting her ability to work as pre-school teacher.
"Being a pre- school teacher of two- to three-year-olds isn't easy for me. They require a lot of energy, which I do not have as much anymore, but I have a wonderful team and we work together, understanding my condition, so I can do what I can do for my students. I love being a teacher; it is my passion," she said.
Having the surgery, she said, will release pressure to allow for the full flow of spinal fluid which will prevent any further damage.
Ms Rahming said she just wants her life to return to normal and is appealing to the public for help.
To raise money for the surgery, she a has also created several pieces of art which she is selling. Her work will be unveiled in a our Weekend section this Friday.
Those who wish to assist Ms Rahming can donate funds to the CIBC First Caribbean account 201717162 (at any branch in the Bahamas) in her name. Payments can also be made online through PayPal using any debit or credit card (No PayPal account needed).

For more information, contact vernessasurgery@soencouragment.org.