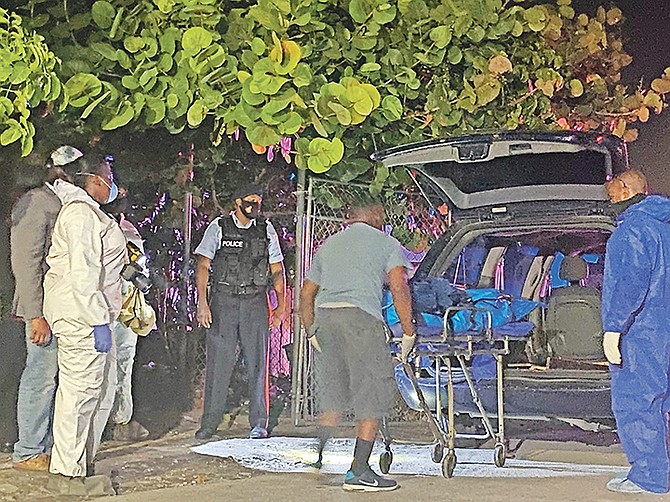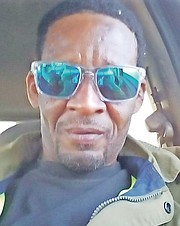 By Earyel Bowleg
ebowleg@tribunemedia.net
A STABBING incident in Nassau Village involving relatives last night ended with one man dead and two injured in stable condition at the hospital.
ASP Audley Peters told reporters on the scene it is believed the matter involved an uncle and nephews from initial investigations.
He said that shortly before 8pm police received information of a stabbing incident that occurred on Lawton Street.
"Officers responded and on their arrival, the information is that they receive is an altercation among three male relatives that resulted in all of the males receiving injuries to their bodies," he said.
"One of the males succumbed to the injury that he received and EMS was called in.
"On their arrival, they examined the male and pronounced him lifeless on the scene. However, they had to take two of the males to PMH where they are presently in stable condition."
The victim was identified as 53-year-old George Alexander Smith by his brother Ednald Smith Sr. He added the nephews' ages would be 29 and probably 32-33.
Mr Smith Sr explained he thinks the attack had something to do with the house and said there were disputes in the past regarding this issue.
"It was a growing problem but I don't see how brother get (in this) and my brother just came out of prison. He just came out of prison... about a week ago he just came out of prison," he said.
This is not the first loss for the family as Mr Smith Sr revealed the nephews buried their mother less than a month ago.
His brother said "it's going to be a hard blow" for the family, especially for him as the two were really close.
"My brother was a fun-loving person. He had his share of running in with the law. You know little minor things but he was a fun-loving person. Nice to get along with. He would give you his heart."
The 53-year-old leaves behind four children.