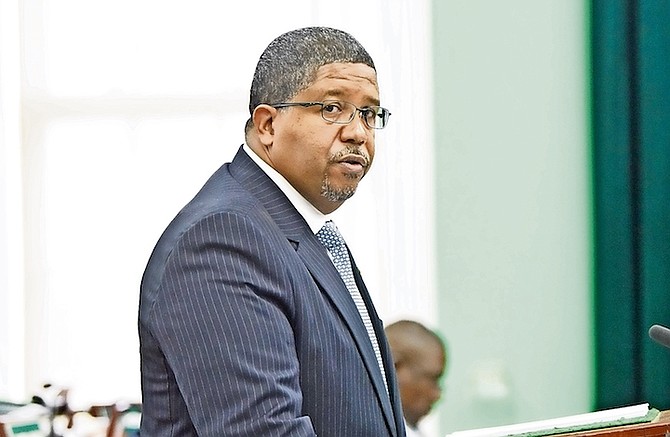 By BRENT STUBBS
Senior Sports Reporter
bstubbs@tribunemedia.net
As expected, there will be some major changes for the Ministry of Youth, Sports and Culture in the 2020 budget that was outlined by Deputy Prime Minister and Minister of Finance Peter Turnquest in the House of Assembly last week.
While the recurrent expenditure is estimated to be around $18,938,187, about $5,143,194 less than what was expended in last year's budget of $24,081,380, there are some line figures that will be reduced significantly in the aftermath of the COVID-19 pandemic.
Subventions to elite athletes will be dropped from $1,346,150 to $1,076,920, but it's not known how many athletes will be affected going into the preparation for the 2020 Olympic Games in Tokyo, Japan, which has been postponed until 2021.
In addition, aid to student athletes will be reduced from $142,500 last year to about $110,000, although there is no indication as to who and how many athletes fall into this category.
Additionally, there is provisions for $76,000 to be allocated to the World Relays, although the Bahamas has given up the rights to hold the event after the first three editions in 2014, 2015 and 2017 before they were moved to Yokohama, Japan, in 2019.
There was no allocation, however, for the Bahamas Amateur Athletic Associations, but the Bahamas Olympic Committee is pegged at $40,000 - $10,000 less than the $50,000 they received last year.
The only other individual sporting bodies listed are the Bahamas Lawn Tennis Association with an allocation of $8,000 - $2,000 less than the $10,000 last year and the Bahamas Football Association, which is being allocated $32,000, down from $40,000 from last year.
There is a contribution of $152,000 for international games, reduced by $32,000 from the $190,000 from last year and there is provisions for contributions to sports, civic and youth organisations to the tone of $240,000, which was reduced from $300,000 in the previous budget.
Further to the list, there is a National Endowment for Sports, pegged at $795,000, reduced from $1,632,000 last year and $150,000 for ceremonial events, down from $372,400 from last year.
No doubt, Minister of Youth, Sports and Culture Lanisha Rolle will outline the details of her ministry when the budget is debated in the House of Assembly this month.
Efforts to contact Rolle and the Director of Sports, Timothy Munnings, for comments over the holiday weekend were unsuccessful.