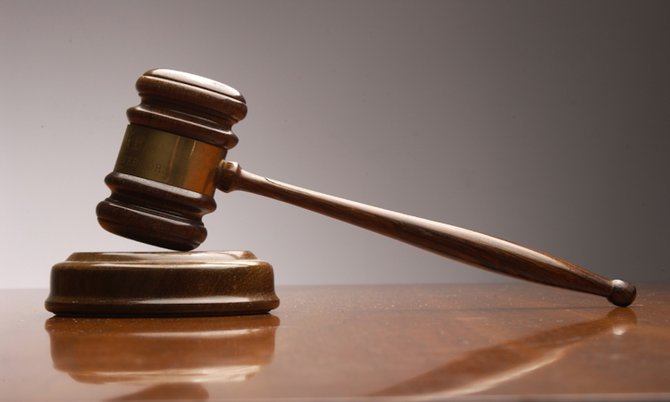 By FARRAH JOHNSON
fjohnson@tribunemedia.net
TWO men were fined yesterday after being arraigned in the Magistrate's Court on drug possession charges.
Brian Farrington, 25, appeared before Magistrate Kara Turnquest Deveaux charged with possession of dangerous drugs with intent to supply after he was found with 18 grams of Indian hemp on June 2. He pleaded guilty and was fined $500 or six months at the Bahamas Department of Correctional Services.
Prosecutor Thompson said around 5pm that day, officers, acting on information, went to the Elizabeth Estates area. There, they observed Farrington acting in a suspicious manner. Sgt Thompson said when the defendant saw the officers, he dropped a clear plastic bag on the ground. The officers then retrieved the bag and examined its contents. During their search, they discovered eight foil wraps containing a quantity of suspected marijuana. As a result, Farrington was cautioned and arrested. During an interview in a nearby station, he told the officers he had bought the drugs for $20 from a Haitian village.
However, the prosecution said the drugs had an estimated street value of $90.
When given an opportunity to speak, Farrington told the magistrate that he bought the drugs for his personal use because he had "health issues and headaches" and smoking marijuana helped him keep calm.
J'son Armbrister, 23, also appeared before Magistrate Turnquest-Deveaux after officers seized seven grams of Indian hemp from him on May 29. He pleaded guilty and was fined $150 or one month at BDCS.
Prosecutor Kenny Thompson told the court around 11.20am that day, officers on mobile patrol in the Fox Hill area saw Armbrister sitting under a tree with a group of males. Sgt Thompson said the defendant appeared to look in the direction of the police before walking off.
While he was walking away, Armbrister appeared to be fumbling with a white plastic bag. As a result, the officers stopped Armbrister and informed him that they would search him in reference to dangerous drugs and firearms. During the search, officers found the white plastic bag, which contained a quantity of suspected marijuana, in his right pants pocket. The drugs had an estimated street value of $35.