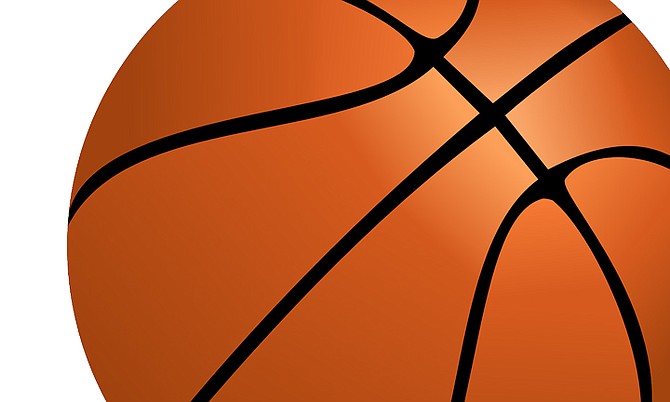 By RENALDO DORSETT
Tribune Sports Reporter
rdorsett@tribunemedia.net
BAHAMIAN athletes across the globe have seen their respective sports affected by the Coronavirus COVID-19 outbreak that has now been declared a global pandemic by the World Health Organisation.
Professional basketball players across several countries in Europe and Asia have seen their leagues suspend play.
Willis Mackey currently plays for Aquisima Carbajosa of the Liga Española de Baloncesto Aficionado, commonly known as Liga EBA. Mackey is based in Salamanca, Spain where the country's Ministry of Health has confirmed its first discharge for this virus. Up to press time last night the total number of cases was at seven. Schools, theatres and places where large crowds gather such as basketball games have been closed and cancelled. Mackey got the official word his league would fall in line Thursday afternoon and players have been advised to self-quarantine.
"We had a meeting and we were about to have lifting and our coaches came in and told us the next two games were cancelled. As of right now practices are cancelled until further notice.
"They said they will reevaluate the situation on Monday but our arena is closing down and obviously everything around here is slowly but surely closing. There's a big university here in the city and they are closing as well," he said. "They are advising us to stay in our apartments and we can't really leave. No clubs, no bars, no large gatherings."
In his first year of professional basketball, Mackey currently leads the club with 16.5 points and 7.8 rebounds per game.
Jaron Cornish is also in his first year of professional basketball in Spain with Zornottza Saskibaloi Taleda based in Amorebieta-Etxano, Spain. "The last update we got they told us we're cancelled for the next two games and I'm guessing the next two to three weeks," he said.
As of yesterday afternoon, Spain registered 2,968 cases, of which almost half are in Madrid. Nationwide, 84 people have died from the virus.
Italy has taken some of the most strict measures in Europe and with a complete lockdown, has also suspended play in its Lega Basket Serie A.
Dwight Coleby is a member of perennial league contender Dinamo Banco di Sardegna Sassari.
Coleby's last game was on March 10, when he scored 11 points in a loss to San Pablo Inmobiliaria Miraflores Burgos in the quarterfinals of the Champions League.
Italian Prime Minister Giuseppe Conte announced that all shops except food stores and pharmacies as well as large gatherings have been closed or cancelled and restrictions tightened until March 25.
The Serie A championship, as well as all other sporting competitions, have been suspended until at least April 3, per government regulations.
The French LNB league announced this upcoming weekend's games will be played with government-imposed restrictions of no more than 1,000 people in attendance, while postponing further games until at least April 15.
Several Bahamian players in France will be affected by the decision.
Kino Burrows plays for Aix-Maurienne Savoie in the French ProB League, Travis Munnings is with La Rochelle Stade Rochelais of the NM1 League, and Dominick Bridgewater is with the Fos-Sue-Mer Byers and has competed in the the NM3 league and as a member of the club's Epoirs (Junior League - U21).
Michael Carey's short stint with Pully Lausanne Foxes in Switzerland came to an when the league suspended play.
The Swiss Basketball League, also known as SB League or SBL, is the top-tier professional club basketball league in Switzerland.
Kadeem Coleby plays in the Japanese B-League for the Akita Northern Happinets and their league plans to resume this weekend after a nearly month-long suspension.
According to the Japan Times, the B League is set to resume its regular season this weekend void of spectators in the stands. The mandate of playing without fans will be in place until April 1.