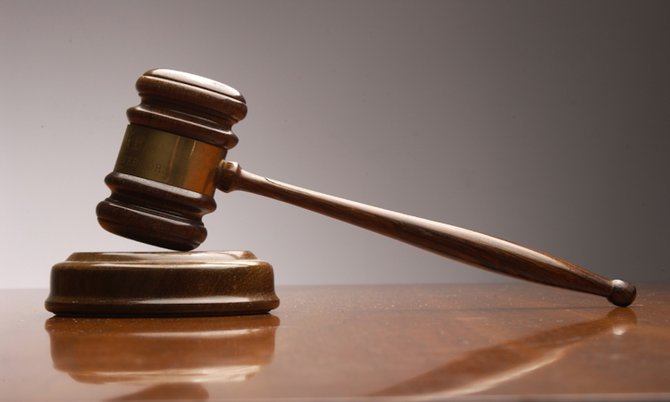 By KHRISNA RUSSELL
Tribune Chief Reporter
krussell@tribunemedia.net
THE Court of Appeal has ruled that a man previously sentenced to 25 years in prison for incest be retried due to misdirection given to the jury by the trial judge.
In a recently delivered written ruling, three appellate judges said the trial judge erred when she told a jury to discount certain allegations against the accused, telling them the accusation was not relevant to the case.
The accuser had told police the man sexually assaulted her twice, once in 2013 and another time in 2014, but the accused had been in jail between January to June 2013. The jury was told by the judge to only consider the accusation alleged to have happened in 2014.
The man was convicted on November 22, 2016 of incest and subsequently sentenced on March 31, 2017 to a period of 25 years in prison.
Brendalee Rae and Marianne Cadet represented the appellant.
"The appellant was charged with incest," Court of Appeal President Sir Michael Barnett noted along with Justice Roy Jones and Justice Milton Evans. "The complainant in her statement to police alleged that she had been sexually assaulted by the appellant on two separate occasions between a certain period of time. At trial the defence sought for a certain time period to be considered as the appellant was incarcerated at the time. The defence stated that it was a matter of credibility.
"The jury was instructed to disregard evidence given for that certain time period. The appellant was convicted and sentenced to a period of 25 years in prison. The appellant appeals on the ground inter alia that, 'the learned trial judge erred in law when she deemed statements made to the police by the virtual complainant accusing the appellant of sexually assaulting her in 2013 as being irrelevant to the facts in issue and therefore refused defence counsel the opportunity to test the credibility of the virtual complainant thus substantially affecting the merits of the case especially as credibility was crucial factor.'"
As a result, the Court of Appeal said an appeal is allowed, the man's conviction and sentence be quashed, and the matter remitted to the Supreme Court for retrial.