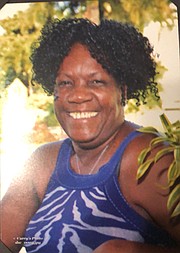 THE softball community is mourning the loss of Molere Curry-Turnquest.
Curry-Turnquest, who suffered from diabetes, died on her 63rd birthday Sunday at the Princess Margaret Hospital.
She was a first sacker for the Rothmans Wildcats. Curry-Turnquest was married with two sons, one living in California and the other is Litanique Kemp, one of the rising young baseball and softball catchers.
Curry-Turnquest, known for her cooking and baking, is the sister of veteran Wildcats' outfielder Vernie Curry and sister-in-law of Renee 'Sunshine' Davis, the outspoken infielder for the Wildcats.