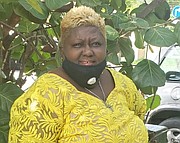 By CARA HUNT
Tribune Features Reporter
cbrennen@tribunemedia.net
Levita Thurston knows more than most the pain of domestic abuse.
Not only was she herself in several abusive relationships, but her daughter Georgette Rahming was killed in a similar situation dying in her mother's arms.
With the recent spate of murders involving woman and children, Ms Thurston is urging the community to come together and help heal the souls of both abusers and the abused so that what is a vicious cycle can be ended.
"What will we do as a people and when will enough be enough. Our children are not safe, our women are not safe.
Last month, eight-year-old Ednique Wallace and her mom Alicia Sawyer where both killed in what police suspect was a domestic incident.
"I felt so bad in my spirit when I heard that news, It hurt my body my mind and my soul, I spent a day in bed," Ms Thurston told Tribune Weekend in an emotional interview.
In the past few months, there have been a number of other crimes including the shooting death of seven-year-old Reyes Williams, who was shot outside his home last month.
In May, ten-year-old Lorencia Simmons was shot and killed in a drive by shooting.
And last week father and son 35-year-old Jamoric Green and four-year-old Jeremy Green were killed in Eleuthera.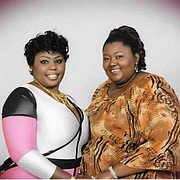 In June, DaNayla Roberts was sitting in her grandmother's lap on the woman's front porch in Hatchet Bay when gunmen opened fire nearby. The child was wounded in her abdomen. After receiving treatment in New Providence, she was airlifted to a hospital in Texas where she underwent surgery and a series of rounds of physical therapy.
Ms Thurston said that it is time mothers stop covering up for their sons who may be up to no good.
"As mothers, we know our children. Don't tell me that you don't know that your son is beating up on someone's daughter. You have to let them know what you stand for and if you have to call the police for your child than you have to do that."
She said that mothers need to have hard conversations with their sons about how they they treat women.
Similarly, she says that women who are in abusive relations should do everything in their power to try and get out of those situations.
"Broken parents bred broken children and hurt people hurt people. I grew up with my mother and my stepfather and they used to argue all the time and so I grew up with that and my first relationship, I was abused, but I had not healed from my past and so even when I got out of that relationship, I ended up with someone else who abused me until I realised my worth and found the strength to walk away.I was broken in so many peices, I had to find those pieces through God."
She says that often abusers are reacting from hurt that they have endured in childhood.
"You can't talk to a man who has childhood hurt. It is the child on the inside who is hurting and so you have to find a way to talk to that child who is in pain."
Ms Thurston believes that there is power in sharing stories of abuse.
"I will share my story with anyone who wants to hear it of how I was beaten and raped and my daughter was killed, but I was able to get away and I was able to forgive my daughter's killer. But I am willing to share my story because there may be someone who can say you know what she was able to find the strength to do it and if she was able to get out all those times, then surely I can do it. If God can help her, he can help me."
She also encouraged parents to teach their daughters that abuse is not okay.
"Teach them that they are not someone else's punching bag and that it is not okay to let other people hurt you and if someone tells you that they are being abused listen to them.
Since losing her daughter and escaping her abusers, Miss Thurston received a scholarship and earned eventually earned her doctorate in counselling.