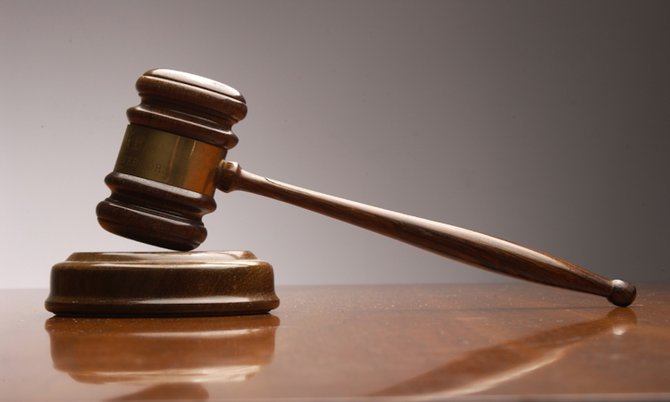 By FARRAH JOHNSON
Tribune Staff Reporter
fjohnson@tribunemedia.net
A 24-year-old man was charged with marijuana possession in the Magistrate's Court yesterday.
Morris McKenzie was arrested after officers found six grams of Indian hemp on him on October 8.
The court was told officers, acting on information around 2.15pm on the day in question, went to a residence on Carmichael Road. Upon their arrival, they noticed McKenzie who appeared to look in their direction before acting in a suspicious manner.
The officers then approached the defendant and informed him he would be searched for dangerous drugs and firearms. During their investigation, they found eight mini Ziploc packages which all contained a quantity of suspected marijuana in his right hand. The defendant was subsequently arrested and taken to the Drug Enforcement Unit where he admitted to the offence in an interview with police.
During the hearing before Deputy Chief Magistrate Andrew Forbes, McKenzie pleaded guilty. He was subsequently fined $400 or three months at the Bahamas Department of Correctional Services.
In a separate matter, Chris Ferguson, 33, also appeared before Magistrate Forbes for a drug related offence.
Ferguson was arrested after officers found three grams of Indian hemp on him on October 12.
He pleaded guilty and was conditionally discharged after he told the magistrate he had been battling a drug addiction since he was 19 years old.
The prosecution said officers were on mobile patrol near Marshall Road around 10.18 that night, when they noticed Ferguson acting suspiciously. When the officers stopped and questioned the defendant, he told them he was heading home. While speaking with Ferguson, one of the officers noticed how he threw a small silver object from his hand. When the officer retrieved and examined it, he realized it was a marijuana joint. The prosecution said the officers found two more silver foil wraps, each of which contained a quantity of suspected marijuana, on the ground near Ferguson. He was subsequently arrested and charged with dangerous drug possession.
During the hearing, Ferguson pleaded guilty. He also told the magistrate he had been released from jail recently and had managed to stay out of trouble until now. Ferguson said he had the joints to smoke and said he was battling a 14-year addiction and recognised he needed help.
As a result, Magistrate Forbes accepted his guilty plea and ordered Ferguson to attend drug counselling classes at the Department of Social Services for 12 months. He warned the defendant if he failed to do so, he could risk spending one month on remand.