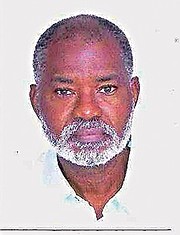 By BRENT STUBBS
Senior Sports Reporter
bstubbs@tribunemedia.net
THE baseball and softball community is mourning the loss of former national team player Lloyd Bowleg Sr.
Bowleg Sr, 75, died on September 1. He left to mourn five children and a host of relatives, including his sisters Naomi Ellis and Evangeline Bowleg, two former softball players.
During his prime, Bowleg Sr played shortstop and second base with St Bernard's and the Schultz Beer, while in softball, he played with BEC, the company whom he also worked for with versatile sprinter/basketball and baseball player Rudy Levarity.
"Lloyd was a very loyal player. He wasn't all that vocal, but he always played hard," said Levarity, who played first base. "He was always aggressive on the bases."
Lloyd Sr, who also played second base, was considered a nice person off the field as well, according to Levarity of their association that transcended on the work force.
"I read many years ago somewhere where Lloyd went to work at BEC as a messenger at the age of 14 when he had to take care of his family and he worked there until he reached the retirement age of 60," said Levarity, who previously held the Bahamas national records of 10.18 and 20.62 seconds respectively in the 100 and 200 metres and was a former men's national basketball team player in 1972, 1975, 1977 and 1979.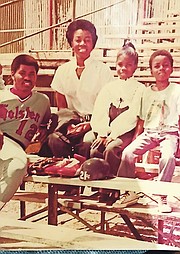 "He may have put in at least 45 years at BEC, but only in the last 5-10 years that he was there, I realised that he was working there. He was working mostly in the control room and my department didn't have any connection with that department and so I really never knew who was working there."
One of his sons, Lloyd Jr, who attended many games as a youngster, said he couldn't ask for a more caring and loving father.
"He was never a bad person. He was a good provider. Whatever he did, he did to the best of his ability," Bowleg Jr said. "It showed in his baseball and softball activities.
"He was loving to his wife and his children. Whatever we needed, if he had it, he gave it to us. He really provided for us. He made sure we were well taken care of."
Nobody, however, could better describe Bowleg Sr than his sister, Naomi Ellis. "He was always a very quiet person at home, but very sociable," she said. "He was a likable person, who loved softball and baseball. He couldn't stay away from the ball field. I didn't know how we got into softball and baseball, but that was the love of our lives."
Ellis was referring to the connection with her sisters, Vangy Bowleg, July Allen and the late Carmetta Christie and Mavis Whymms, all of whom had an impact on the game of softball during their heydays.
As one player to the next, Ellis, who was inducted into the World Baseball Softball Confederation - Softball Hall of Fame in 2009, said Bowleg Sr's game was one to emulate.
"He was a heck of a ball player," she reflected. "He was like me. He made the national team. He was a very good shortstop. I used to like to enjoy him playing, not just because he was my brother, but because he could play."
Ellis, not a slouch when it comes to playing the game, said it's a difficult time for her family as the day after her brother passed away, her daughter, Natasha, lost her father, Gregory Ellis, an advert softball and baseball fan.
"You used to hear his mouth around the park like a lot of people," said Ellis, who noted that he had a stroke and eventually went blind. "He just loved the game and he knew the game, but he never played."