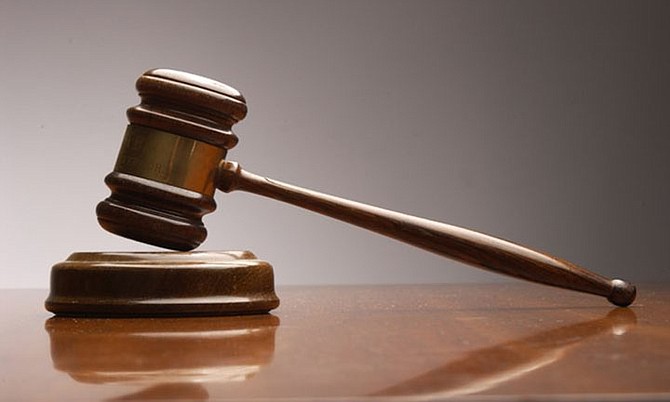 By FARRAH JOHNSON
Tribune Staff Reporter
fjohnson@tribunemedia.net
AN attorney representing a woman accused of using forged test results in an attempt to travel to Abaco last week said she paid for what she thought was a legitimate test from fraudsters purporting to operate a mobile unit connected to a hospital.
Margo Dean was one of several people who appeared before Chief Magistrate Joyann Ferguson-Pratt yesterday after she was accused of using forged test results to travel to Abaco on April 2.
After she denied the allegations, her attorney, Jomo Campbell, told the magistrate his client was not aware the test she presented to officials at the airport was fake.
He said there were people purporting to operate out of a mobile unit of Doctors Hospital who were administering the tests and charging people for them. Campbell said although his client did a nasal swab test she paid for, the results she received back were not real.
As a result, the prosecution sought an adjournment to review the facts of the case.
Dean returns to court on April 27.
In a separate matter, an Andros man who admitted trying to use falsified COVID-19 test results to return home must pay $5,000 to avoid spending six months behind bars.
Creswell Neely, 28, pleaded guilty to presenting a forged Premiere Clinic RT-PCR COVID-19 test to a COVID ambassador at the airport on April 2 when he also appeared before Chief Magistrate Ferguson- Pratt yesterday.
The court heard when Neely showed the fake test to the official, she suspected that it was fraudulent and reported the matter to police. Neely was then taken into custody while his test was submitted to Premiere Clinic's laboratory for its authenticity to be validated. The prosecution said the medical facility later informed police that the test had not been issued from them. Neely was subsequently charged.
During the hearing, Neely asked the magistrate to be merciful. He said he was trying to return home but because he was unemployed, he made a "bad decision based on his circumstances".
In response, Magistrate Ferguson-Pratt said when a person did wrong it could never be justified. She also told Neely the court was appalled by his actions and said his reckless and careless acts could have put people's health in jeopardy. As a result, she fined him $2,500 for having the fake test and another $2,500 for uttering it. She said if he failed to pay the fines by Friday, he would be sentenced to six months in prison.
She said the court was taking a more severe approach because it had seen an escalation of these cases in recent times.
Meanwhile, Edisha Adderley, 29, was also fined $5,000 after she tried to use a fake test to travel to Freeport over the holiday weekend.
After pleading guilty to the offences, she told the magistrate she was living in Nassau but the rest of her family resided in Grand Bahama. She said she tried to use the fraudulent results to travel to the island to surprise her parents for her birthday.
Several people also faced charges last week over fake COVID tests which they tried to use to travel domestically.