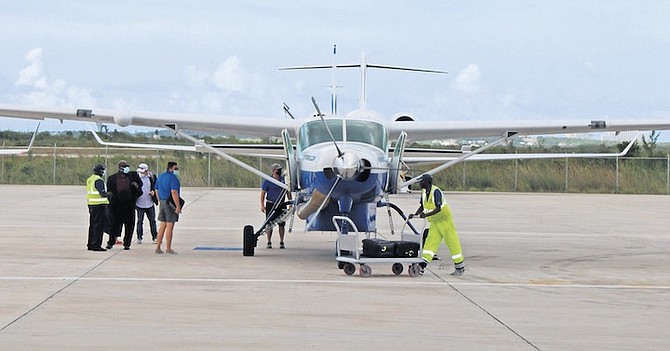 TROPIC Ocean Airways has launched international scheduled service between Fort Lauderdale and Nassau.
This new service comes in response to increasing demand for airlift into Nassau, with the major resorts including Baha Mar and Atlantis welcoming the additional flights. Tropic Ocean Airways is answering that call by providing four scheduled flights per week - Thursdays, Fridays, Sundays and Mondays.
"While Nassau tourism is rebounding significantly, commercial airline travel is becoming increasingly challenging due to capacity issues and overcrowded terminals," said Rob Ceravolo, CEO of Tropic Ocean Airways.
"Tropic Ocean is very excited to offer a private aviation experience on a by-the-seat flight from Fort Lauderdale to Nassau. Our guests bypass the crowded terminals and fly from private facilities, cutting travel time in half."
Flights will leave from Sheltair, which is a private facility next to Fort Lauderdale International Airport, and will arrive at Odyssey Aviation, which is also conveniently located near Lynden Pindling International Airport in Nassau.
Mr Ceravolo was accompanied on the inaugural flight last week by Andy Ingraham of Global Bahamas Clearance, who spoke to the long-term relationship Tropic Airways has enjoyed with the Bahamas. The airline has been servicing Bimini with a sea plane since 2009. During Hurricane Dorian, when Mr Ingraham organised massive efforts for rescue and aid, Tropic Airways swiftly joined to assist residents adversely affected by the storm.
According to company officials, Tropic Ocean Airways is one of the fastest growing commercial airlines on track to transport more than 45,000 guests throughout destinations in Florida, the Northeast United States, the Bahamas and the Caribbean. The Fort Lauderdale - Nassau route will be serviced aboard Cessna Caravan EX planes, accommodating up to nine passengers and a two-pilot crew.
Airborne travel times are just over one hour.