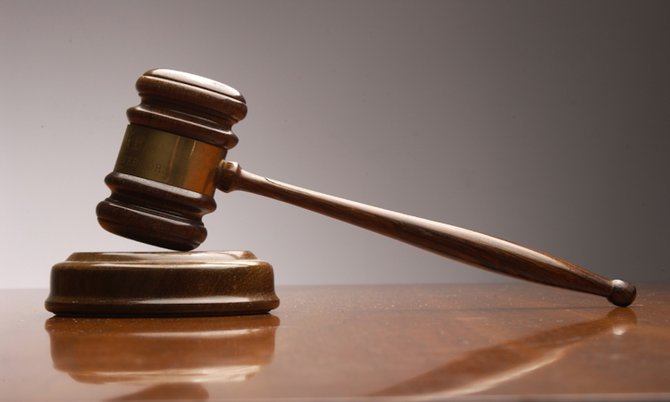 By FARRAH JOHNSON
Tribune Staff Reporter
fjohnson@tribunemedia.net
A 28-year-old man who threatened to kill his ex-girlfriend during an argument was yesterday warned to be of good behaviour.
Police arrested Michael Adderley after he hurled death threats at his former lover during a heated argument on February 12.
He owned up to the offence when he appeared before Senior Magistrate Derence Rolle Davis. The prosecution said the woman told police that Adderley, who had just been released from prison, asked to borrow her vehicle.
The court was told that when she told him no, he became angry and threatened to kill her. As a result of her complaint, Adderley was arrested. In an interview with officers at a nearby station, he denied the allegations.
Yesterday, the accused had a different recollection of the events. He told the magistrate that although he and his ex-girlfriend had an argument that night, he never "placed her life in jeopardy". He said the day after he was released from prison, he and the complainant were sitting in her car and she accused him of cheating on her with other women. Adderley said the verbal argument started after the woman told him she smelt another lady's perfume on him. He admitted that there was an exchange of harsh words, but insisted they had broken up since the incident and begged the magistrate for leniency.
"I get do bad in jail," Adderley stated. "I ain't looking to go back."
After listening to his explanation, Magistrate Rolle Davis ordered Adderley to stay away from his ex-girlfriend and warned him to be of good behaviour.
Yesterday, another man who was accused of harming a co-worker during an argument was also discharged with a warning.
Police said Anthony Plakaris, 66, punched his colleague in the face during an argument over a radio set.
The court was told that the incident took place at Lynden Pindling International Airport where both men are employed as security officers.
During the hearing, Plakaris told Magistrate Rolle Davis that when he had started his shift on the day in question, he noticed that one of the radio sets was missing. He said when he reported the matter, the complainant brought the device back to their office. However, as he turned to leave the room, he slammed the door. Plakaris claimed the man's actions prompted him to call him a "smart (expletive)"' and the two began arguing. He said during the disagreement, his co-worker looked as though he was going to grab a "gadget" from his right side, so he punched him in retaliation.
After Plakaris pleaded guilty to one count of causing harm, he was warned to be of good behaviour.