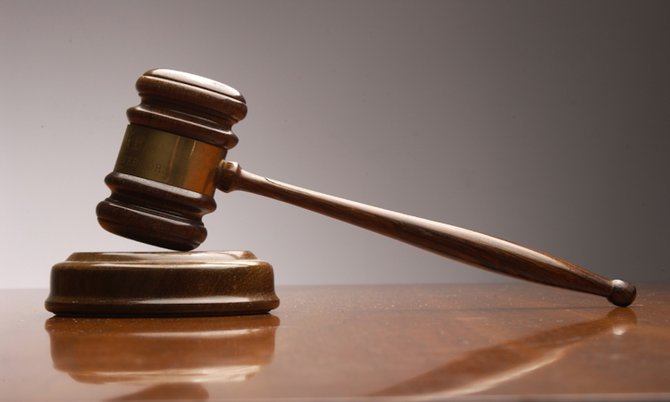 By FARRAH JOHNSON
Tribune Staff Reporter
fjohnson@tribunemedia.net
TWO Venezuelan women who said they fled their home country to escape violence after their husbands were murdered were yesterday charged with overstaying.
The women — one 22 and the other 24 — appeared before Senior Magistrate Derence Rolle Davis accused of residing in the country beyond the time granted to them by an immigration officer.
The prosecution also alleged the women attempted to present two forged Bahamas immigration extension letters when detained on February 13.
Yesterday, the women were arraigned alongside a 29-year-old woman also charged with overstaying.
The court heard the women were staying at a condominium on West Bay Street. The prosecution said immigration officers proceeded to the apartment unit and asked them to show proof of their status. The women allowed the officers to enter their home and gave them their Venezuelan passports. The 22-year-old had travelled to the country in March 2020 and was given permission to stay for one month. The 24-year-old's passport indicated she had come to The Bahamas in February 2020 and was given permission to reside in the country for 21 days. The 29-year-old arrived in January 2020 and was given permission to stay until April 2020.
The women were arrested and transported to the Detention Centre. There, the 22-year-old produced an extension letter which purported to show she was granted an additional 180 days. The 24-year-old also presented a letter which said she had been given a 202-day extension. However, when checks of the system were made, it was revealed both documents were invalid. The three women were cautioned and charged.
During the hearing, all of the women pleaded guilty.
Their attorney told the magistrate that Venezuela was a "problematic" country and two of the women were forced to flee after their husbands were killed. He said the women were not aware their extensions were fake and claimed the pair had paid a Colombian friend of theirs $300 to apply for the legal documents since they were unfamiliar with the process.
The defendants' counsel said the 29-year-old left Venezuela after her ex-boyfriend tried to kill her. He added the country had closed its borders due to the COVID-19 pandemic and this made it hard for the women to return home or get a visa to travel to Colombia, which was their desired destination.
Magistrate Rolle-Davis noted citizens of Venezuela only needed a negative COVID test to return home. As a result, he fined the two younger women $1,000 or nine months in prison for overstaying and presenting the fraudulent documents. The 29-year-old was also fined $300 for residing in the country past the allotted time granted to her.
Magistrate Rolle Davis warned her if she did not pay the fine she could risk spending 30 days in prison.