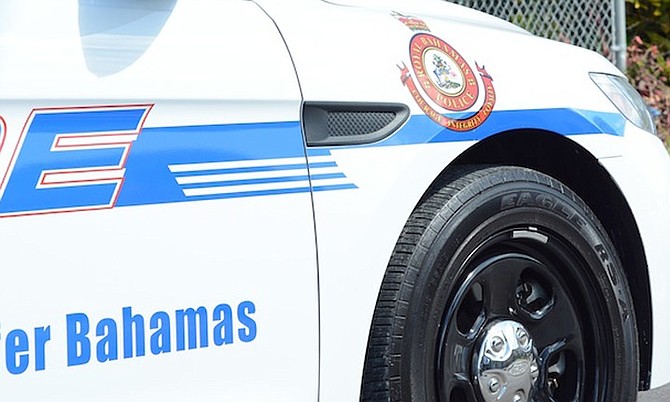 A SMALL business owner yesterday appealed for more police presence in the Chippingham area after an armed man robbed her convenience store on Wednesday night of all the day's earnings.
Nadia Minnis, owner of I & M Drug Store, told The Tribune yesterday she's been left discouraged by the incident after she took over the store to continue part of her father's legacy. He opened the store in 1976.
When the store at Churchill Avenue reopened last year, it was warmly received by area residents who were happy to have a small shop in the community conveniently located in the heart of the area.
And she was happy to help in that way.
However, Ms Minnis said she fears small businesses will be targeted to their detriment, after the store was robbed.
On Wednesday night, as the shop's clerk was closing, a man entered the store asking to buy a drink.
Once he was let in and got the drink, he pulled out a gun and demanded cash from the register. He also escaped with the clerk's cell phone, chain and watch.
Ms Minnis said: "But you know it's sad because as a young entrepreneur in the community, like my dad had that shop from 1976, I only recently took it over last year.
"This is the first time an incident like this has happened. For a period it was closed but we opened it back up, but you know people in the community said thank you for reopening the store. We really need a convenience store around here and they were just saying it was good we came back in and I really feel like we were helping out the community in a small way.
"So, when you have these guys coming in and targeting the small business owners then the small business owners are the ones that are helping the neighbourhood and want to be there for the neighbourhood—that is a concern of mine."
"My message to the young people is to say these small stores are here to help you.
"We try to stay within the same prices as the food store, which could be a little bit more difficult for us seeing that we have a lot more overhead (expenses)."
She said the incident has also made her concerned for her own safety as she too closes up the store from time to time.
"I have concerns about being in the store because it could have been me and he reacted by giving the money. You just don't know. He left, which was good, but a lot of people don't leave. So, I am afraid. I don't know what possibly else we could do."
She thinks there could be more police presence in the area.
"More police presence will help. We need that even if they just come around the time when they know most businesses are closing."
She said a complaint was made to police and security footage of the incident has circulated, leading to tips pouring in with leads on who could be the perpetrator.