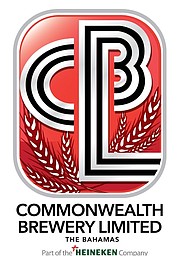 By YOURI KEMP
Tribune Business Reporter
ykemp@tribunemedia.net
Commonwealth Brewery yesterday unveiled a negative $11.685m bottom line reversal as full-year 2020 revenues slumped by 28.4 percent due to COVID-19's economic devastation.
The Kalik and Heineken manufacturer, which also owns the 700 Island Wines and Spirits retail chain, disclosed a $1.331m loss for the 12 months to end-December as opposed to a $10.356m profit for 2019.
Top-line revenues fell by more than $38m or more than one-quarter, dropping to $96m from $134.141m in the prior year, due to a combination of depressed local and tourism demand plus reduced selling ability amid multiple COVID-19 related lockdowns and other restrictions.
The vertically-integrated BISX-listed brewer's results, which give an insight into how hard consumer products have been hit by the pandemic, also disclose that it suffered an operating loss of $644,583 compared to a $11.092m operating profit for the 12 months to end-2019.
The plunge in financial performance came as Commonwealth Brewery permanently laid-off less than 30 persons in January, taking current staffing levels to 334. The year-over-year revenue decline reduced slightly in the 2020 fourth quarter as cost containment measures took effect, helping to boost operating income.
"Commonwealth Brewery experienced a decline in net revenue during the fourth quarter, down 25 percent compared to the fourth quarter 2019. The cost mitigating programme drove down operating expenses by 28 percent. The result from operating activities was $2.8m for the quarter," the BISX-listed brewer said.
"Net revenue for the year as a whole was down by $34m or 28 percent compared to 2019, reflecting the devastating impact of COVID-19 on our economy. Relentless focus on cost has limited the loss on operating activities to only $0.6m. Our efforts in reducing working capital and limiting capital expenditure enabled us to pay back over 80 percent of the $8m COVID-19 [loan] facility while securing liquidity.
"Commonwealth Brewery will continue to be affected by the COVID-19 pandemic in 2021.... While building a bright future, the main projects for 2021 are right-sizing our organisation, building a customer centric culture, optimising our portfolio and improving our capabilities with digita and technology."
Net revenue dropped 28 percent to $86m for the 2020 full-year reflecting "consecutive quarters" of losses brought on by COVID-19. Jurgen Mulder, Commonwealth Brewery's managing director, said: "In a year of unprecedented disruption, our teams rose to the occasion and quickly adapted while not losing sight of the need to continue investing for the future.
"The impact of the pandemic on our business was amplified by our exposure to the tourism industry; especially the hotels, restaurants and cafés channel. We took prudent cost mitigation actions balanced with limited investment behind our growth platforms."
He added: "Commonwealth Brewery remains committed to its stakeholders and continues to leverage all viable opportunities for growth. While navigating the crisis, we are building our future. It is our aspiration to deliver superior and profitable growth in a fast-changing world."