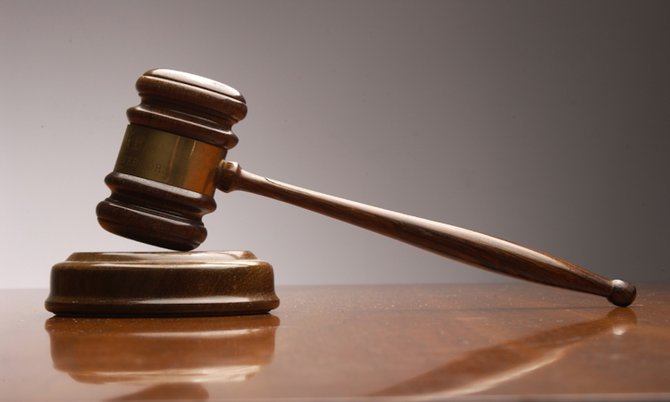 By FARRAH JOHNSON
Tribune Staff Reporter
fjohnson@tribunemedia.net
A TEENAGER who slapped a family friend in the face when she refused to share her joint with him was put on probation yesterday for three months.
Police said Anthony Ferguson Jr, 18, assaulted the woman while she was visiting his father's residence on January 5. He admitted to the offence when he appeared before Senior Magistrate Derence Rolle Davis yesterday.
The court was told the complainant had known Ferguson Jr for "quite a while" and had visited his residence on the day in question to speak with his father. She told police she had a "piece of backwood" which the accused asked her to share with him, but when she told him it was not enough to split, he told her to "carry her big (expletive)" since she was always begging him. The prosecution said he also told the woman not to ask him for anything ever again.
This sparked a verbal argument between the two which resulted in Ferguson Jr "tearing the woman's head off," the court was told. The accused was taken into custody a short time later. When he was interviewed at a nearby station, he told officers he and the woman were involved in an argument and claimed he accidentally slapped her in her face in the heat of the moment.
During the hearing, Ferguson Jr told the magistrate the argument was actually over a joint and not a piece of backwood. He also claimed he only assaulted the woman because she turned as if she was going to swing at him, so he "accidentally" hit her in retaliation.
In response, Magistrate Rolle Davis told the accused that he should know that his behaviour was unbecoming of an 18-year-old. As a result, he placed him on probation for three months. If Ferguson is convicted of another offence within that time, he will be fined $150 or sentenced to 10 days in prison.
In a separate hearing yesterday, a man who knocked another man unconscious after a heated exchange of words was warned to be of good behaviour.
Police arrested Ernest Morrison after he struck Roger Joseph in his head and face during a verbal argument on December 24.
He pleaded guilty to one count of assault during a hearing before Senior Magistrate Derence Rolle Davis.
The court was told that that day, Mr Joseph was walking in the Fox Hill area when Morrison approached him and told him he had a gun and he would shoot him with it. Mr Joseph then told the accused to get out of his face and continued to walk towards Fox Hill Park.
However, after he dismissed Morrison, the accused continued to follow and threaten him with the same remarks about the gun. The prosecution said the complainant then told Morrison to "kiss his (expletive)." Ater he did this, the accused struck him in the head and face, which caused him to pass out. The court was told Mr Joseph told police he woke up in the hospital. As a result of his complaint, Morrison was arrested and questioned. During his interview with police, he said Mr Joseph taunted him and swung at him first, so he punched him in retaliation. He also said after the complainant fainted he tried to help him because he did not expect the situation to escalate the way it did.
Yesterday, Morrison told the magistrate he didn't "usually hit people", but after Mr Joseph "touched" him, that "sparked" something in him. He insisted if he knew what would have happened that day he would have "ran away".
After listening to his explanation, Magistrate Rolle Davis warned Morrison to be of good behaviour and discharged him.