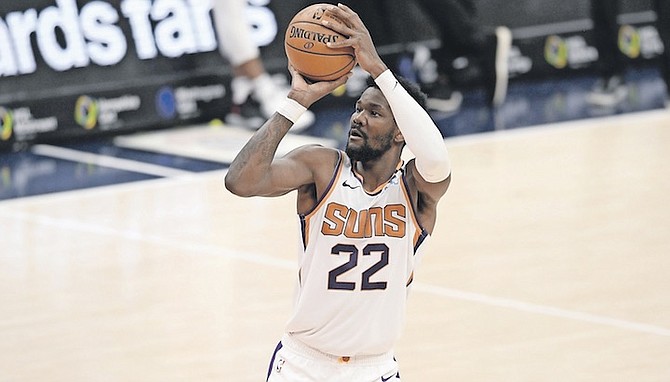 By RENALDO DORSETT
Tribune Sports Reporter
rdorsett@tribunemedia.net
Deandre Ayton and the Phoenix Suns have had their third consecutive game postponed in accordance with the NBA's health and safety protocols.
Following a January 11 loss to the Washington Wizards, the Suns have had Wednesday's matchup against the Atlanta Hawks, tonight's matchup against the Golden State Warriors and tomorrow's scheduled contest against the Indiana Pacers all postponed by the league.
On January 13, the league announced that of 497 players tested for COVID-19 since January 6, 16 new players have returned confirmed positive tests.
"Anyone who has returned a confirmed positive test, or has been identified as having been in close contact to an infected person, is isolated or quarantined until they are cleared under the rules established by the NBA and the Players Association in accordance with CDC guidance," the league said in an official statement.
Since the game against the Wizards, the Suns have not been able to field the league-required eight available players to proceed with the following games.
The NBA and NBA Players Association announced an agreement on additional measures to supplement the current Health and Safety Protocols governing the 2020-21 season.
In response to the surge of COVID-19 cases across the country and an uptick among NBA teams requiring potential player quarantines, the following measures will take effect immediately.
Measures include limiting team meetings, restrictions on the road, gameday protocol, face masks and increased testing.