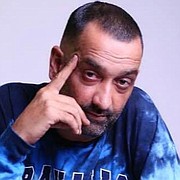 By Iñigo 'Naughty' Zenicazelaya
THE Los Angeles Lakers have work to do in order to get themselves back into title contention next season.
A fully healthy LeBron James and Anthony Davis would be a step in the right direction.
It is arguable that if the Lakers were fully healthy as a unit, especially LeBron James and Anthony Davis, the Lakers first round match-up against the Phoenix Suns might have ended in the Lakers' favour.
However injuries are part of the game so we shall never know.
It's clear the Lakers roster needs some work to maximise LeBron James' championship window.
The Lakers are chasing a record-breaking 18th NBA championship and James is looking to improve his mediocre, underachieving NBA Finals record of 4-6.
LAKERS NEED A 'BUDDY'
One name that I have called for over and repeatedly to be brought to 'Lakerland' is our very own Grand Bahama native and Sacramento Kings shooting guard Chavano "Buddy" Hield.
If there is one thing you can guarantee, it's that Buddy Hield is going to do, he is going to shoot the 3-Ball.
With an absurd career 3-point percentage of 40.6 percent, he gives the Lakers one of the most lethal 3-point marksmen in the entire NBA.
His marksmanship from the 3-point line is so lethal that if left open all the time, he has the potential to go for 25 a night.
Hield, alongside LeBron James and Anthony Davis, he will be given even more opportunities.
Currently on the Kings roster, there is nobody who requires a significant amount of attention from a game-to-game basis.
THIRD SCORING OPTION
On a nightly basis LeBron James and Anthony Davis will be doubled and sometimes triple-teamed, in game situations like this facing single coverage, Buddy will make opponents pay dearly all day long.
Buddy isn't afraid to launch it from deep, Hield threw up 10.2 3-point attempts per game this past season.
And Hield's lack of fear to shoot the ball when things aren't going well would be welcomed in LA.
Hield on the current Lakers team, with stars like LBJ and AD alongside him, he has the potential to hit the 3-point shot for the Lakers at an even more efficient clip than he's doing now.
3 PT FIX :
For the Los Angeles Lakers, landing Hield goes a long way to solving a huge problem they have this past season which was the inability to consistently shoot it well from beyond the arc.
While Hield may not be the savior for the Lakers in this regard, he is a major step in the right direction.
Hield might not put up Bradley Beal or Steph Curry numbers on a nightly basis and he may not possess the upside of Devin Booker or Trae Young but Hield will consistently knock down shots and will always be a consistent scorer when you need him.
BUILT TOUGH :
Buddy doesn't miss many games.
That is a huge factor for the purple and gold that would be an added bonus.
With LeBron James and Anthony Davis nearly missing a full season of games between the two of them, having a scorer capable of scoring 20PPG available to play every single night would be ideal for a team that has struggled for a 3rd scorer.
Once considered a defensive liability, Buddy has worked on his defense and is now considered an average defender that is capable of making plays on defense.
Finally the icing on the cake, is that Heild's contract was front-loaded, meaning that each year his cap hit decreases meaning that the Lakers get additional wiggle room to add to the roster each of the seasons he is on the team.
Hield's cap hit this past season was $24.9m. His cap hit next season will be $22.9m. In 2023/24, the final year of his deal, Hield will cost the Lakers $19m.
WHAT'S THE PRICE? :
A package deal of Lakers including Kentavious Caldwell Pope, Kyle Kuzma and the 22nd pick in this year's NBA Draft, could get it done.
Laker shooting guard Kentavious Caldwell-Pope, while not the same scorer as Hield, offers significantly better defense and when in form, is an extremely solid 3-point shooter.
KCP is a complementary piece that isn't going to impede on the main players getting their shots off. He is more than happy to spot up in the corner and make wide-open shots while also hustling in transition.
Kyle Kuzma offers excellent insurance for the Sacramento Kings with PF/C Marvin Bagley III succumbing to numerous injuries during his young NBA career.
The 22nd overall pick is a throw-in which gives the Kings another swing at landing a player that might help their roster going forward.
The Kings could even use the pieces the Lakers have given them to move up in the draft.