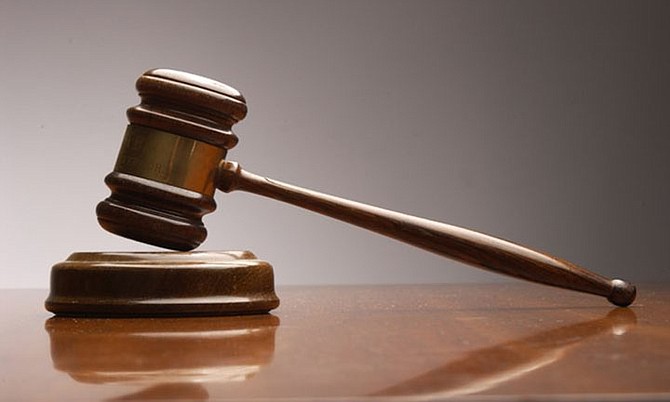 By FARRAH JOHNSON
Tribune Staff Reporter
fjohnson@tribunemedia.net
A manager at Battery and Tyre Specialists realised something was wrong when he discovered discrepancies on reviewing some of the company's invoices, a court was told.
He made the comment while testifying against four of his former employees who are accused of collectively stealing nearly $500,000 from the establishment over a two-year period.
In 2018, Anthonique Bowleg, Alice Murphy, Bradlisha Bullard and Shalesia Bannister were charged with several fraud related offences concerning $495,325.57 they were accused of stealing from Battery and Tyre Specialists from as far back as 2016.
Prosecutors said Bannister and Bowleg purchased several luxury items with the money they obtained illegally.
They allege that Bowleg stole $111,498.55 by reason of her employment between April 2017 and March 2018 and laundered this money between those dates.
Bowleg is also alleged to have used money that represented the proceeds of her criminal activities to purchase Michael Kors watches, a pair of Ray Ban sunglasses, a Gucci backpack, a Gucci luggage bag and a 42-inch flat screen television, intending to conceal or disguise those items.
When the women appeared before Assistant Chief Magistrate Subusola Swain three years ago, they denied the allegations.
As a result, the matter was adjourned and transferred to Magistrate Samuel McKinney for trial.
When Carl McCartney gave evidence, he said he was the warehouse manager of the establishment.
He said that around the time of the incident, the supervisor for the cashier's cage where all of the accused worked, had gone away.
He said because of this, they had a junior employee filling in for her, and during that period, their point of sale (POS) system failed.
"Noticing that the POS system went down, I took it upon myself to assist with combing through invoices at the end of the day," he said.
"After that, I discovered a discrepancy with a return item. A large battery was returned in the POS system but had not been returned (to the warehouse) physically."
Mr McCartney said upon further investigation, he printed out several reports from the POS system, including customer purchases and physical count and inventory reports, in which he noticed discrepancies.
He said he "brought the evidence" to another manager then called the police.
He also said he started gathering records, reports and video surveillance that were taken between January 2016 and March 2018.
"I showed the videos to our IT manager who pulled the footage and burnt it onto a CD for the police," he said.
That footage, which was shown to the court during a previous court sitting, concerned all of the accused as well as items listed as returned in Battery and Tyre's point of sale system, that weren't present in their inventory.
The case continues.