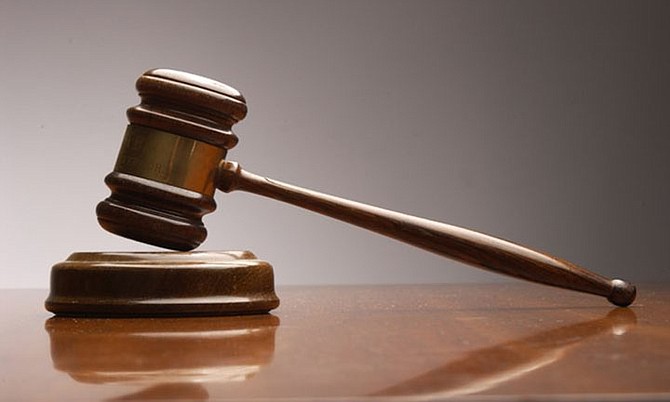 By DENISE MAYCOCK
Tribune Freeport Reporter
dmaycock@tribunemedia.net
THE police records of nine people in Grand Bahama have been expunged for minor offences and Emergency Order violations.
The announcement was made at a recent press conference at the Office of the Prime Minister in Freeport.
"Today is a great day for Grand Bahama, we have the first woman minister for Grand Bahama and today the first nine applicants who are getting their lives re-started," Dudley Seide, a representative of the Rehabilitation of Offenders Committee, said.
"The mandate of the new minister is to help young persons who have been arrested for a small quantity of marijuana and all the Emergency Orders."
Mr Seide said the committee met last Tuesday and agreed to expunge police records of nine applicants—eight men and one woman—for offences such as possession of a small amount of marijuana, grievous harm, and one conviction for assault with a deadly weapon.
He said 28 applicants were reviewed.
"Nine were expunged, and two applicants had applied too early. We have one we asked to seek counseling, and two of the applicants' records were referred to the Prerogative of Mercy," he said on Thursday.
Under the Rehabilitation of Offenders Act (Amendment) 2015, people who have committed murder, manslaughter, treason, armed robbery, rape or possessed dangerous drugs with intent to supply cannot have their records expunged. After five years, however, most others are eligible if they are first-time offenders or were younger than 21 at the time of their first conviction.
Mr Seide said that he is pleased that those who had their records expunged are now able to restart their lives and find employment.
"They always look at Nassau, but today we are dealing with Grand Bahama," he said. "I am overjoyed to assist the young men and one young lady."
As a member of the committee, Mr Seide oversees the northern district that includes Abaco and Bimini.
"We have ten applicants in Bimini and I want to tell them to hold on, we will get back to you in short order," he said.
"There are a lot of folks who were arrested under the Emergency Orders and paid fines, and did not realise it went on their record until they applied for a police record," Mr Seide said. "And so there are a lot of persons whose lives have been altered and can't get a visa."
Grand Bahama Minister Ginger Moxey thanked the Rehabilitation of Offenders Committee for the work its members have done.
"I want to congratulate those who are a part of the programme and who are having their records expunged. This administration believes in second chances. And so there have been so many people impacted by these police records that are being expunged. They cannot get jobs, cannot carry on their lives, and we are excited that this day has come for many in Grand Bahama," she said.
"We also believe in continuing the programme. There have been so many records based on these Emergency Orders, and today we are once again stating that we intend to continue to expunge records that Bahamians have received based on these emergency orders," she said.