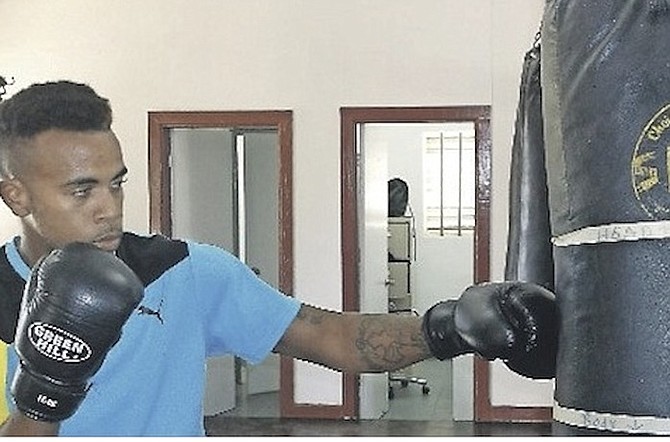 By RENALDO DORSETT
Tribune SPORTS REPORTER
rdorsett@tribunemedia.net
Rashield Williams was the first Bahamian boxer in the ring at the 2021 International Boxing Association's (AIBA) Men's World Boxing Championships but suffered an early exit in the opening round.
Fighting in the Welterweight division (67kg), Williams lost on points 5:0 to Lasha Guruli of Georgia yesterday on day one of competition at the Štark Arena in Belgrade, Serbia.
Guruli will advance to face Michel Takacs of Slovakia in the second round.
Veteran light middleweight Carl Hield will also represent Team Bahamas in Serbia.
Hield will fight in bout 108 on October 27 against Obed Emmanuel Bartee- Ell II of the United States.
The winner will advance to the Francesco Faraoni of Italy on October 29.
Williams recently returned to pro boxing in April following approximately 18 months of inactivity with a first round knockout of Dylan Dodds in Tampa, Florida.
Both fighters, who missed out on the opportunity to qualify for the Tokyo 2020 Olympics Games, trained together in Tampa in preparation for the trip to Serbia.
The AIBA World Championships features nearly 400 of the world's best amateur boxers and professionals with less than 15 bouts on their résumé, competing in 13 divisions.
AIBA will be paying the podium finishers in the weight classes for the first time.
The gold medallists will receive $100,000 each. The silver medallists will receive $50,000 each and the bronze medallists are set to receive $25,000 each.
Nathaniel Knowles serves as the head coach while Bahamas Boxing Federation president Vincent Strachan is the team manager.
The travelling contingent for the two boxers also includes Shirley Strachan as the COVID-19 ambassador and Vincette Strachan as the president's guest. Strachan has been vocal about the lack of funding and support granted to the team as they prepared for the trip.
Prior to their departure, Strachan said the team still needed $12,000 to facilitate the trip.
Director of Sports Tim Munnings responded to Strachan's claims by saying his Ministry has provided adequate support for the team.
"Based on the budget submitted by the Bahamas Boxing Federation, the Ministry issued a grant to the Federation an amount sufficient to cover airfare, hotel, and COVID-19 testing (home and abroad). Funds sent to their account on their day of travel," he said.
"It is, therefore, the case that he would have had to find a way to access the funds while abroad. The Ministry does not deal with uniforms."
The event runs through November 6.