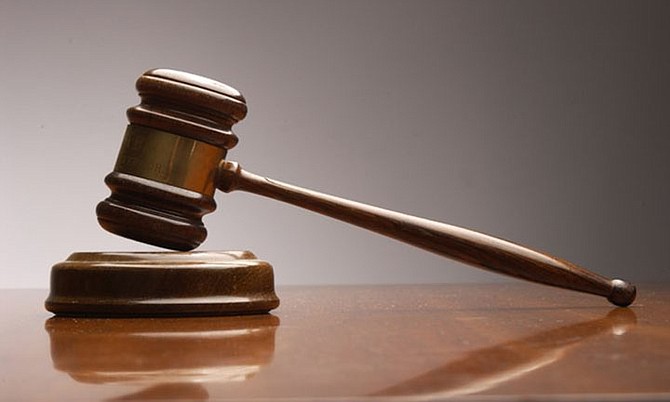 By LEANDRA ROLLE
Tribune Staff Reporter
lrolle@tribunemedia.net
A TEENAGER was yesterday ordered to compensate a woman whose car he broke into last month and stole over $1,000 worth of items.
Keevon Strachan, 18, was charged with stealing after he was accused of breaking into Shakera Higgs' car on March 12 and stealing her mink eyelashes, eyelash glue and car battery, all together valued at over $1,600.
Strachan, who is represented by Alex Morley, had initially denied the allegations.
However, he changed his plea to guilty during his second appearance before Magistrate Kendra Kelly.
Police said a woman reported the stolen items to police sometime around 11.30 am that day.
The woman said her car was parked outside her residence when the break-in occurred.
However, police said it wasn't until a month later when officers arrested the accused.
Mr Morley told the court that although his client had a pending criminal case, he had no previous convictions and asked the court to consider his clean record.
He argued that Strachan's early guilty plea showed he was remorseful for his actions and considerate of the court's precious time.
Noting his client's youth, the attorney asked the court to show leniency and consider not imposing a prison sentence.
In response, Magistrate Kelly asked the accused what he did with the items.
While he was unable to identify the eyelash kit's whereabouts, Strachan admitted to selling the car's battery for about $90.
"I didn't mean to do (it)," Strachan said.
When asked about his reasons for stealing, Strachan was initially hesitant to speak, but later said he did it to make money.
Magistrate Kelly reprimanded him, saying he needed to get his life together.
She also urged him to make better choices moving forward, warning that his freedom could be at risk if he continues this behaviour.
"You already have a pending matter for receiving and then you go and break into a vehicle. You are only 18 years old… is this (what) you want for the rest of your life?" the magistrate asked. "Crime is not the solution. You have to get your life together."
The magistrate ordered him to compensate the victim $1,646 for the stolen items.
He was also fined $500 and placed on probation for six months.
He was told that failure to comply with the conditions of his release could result in imprisonment.
In a separate case, Sidney Hart was charged with two counts of possession of a forged currency note after he was found with a number of fake Bahamian and American bills on April 25.
Hart had initially pleaded guilty to the offence, but the court changed his plea to not guilty after he disagreed with the facts in the case. As a result, the matter was adjourned to June. Hart was also granted $3,000 bail.