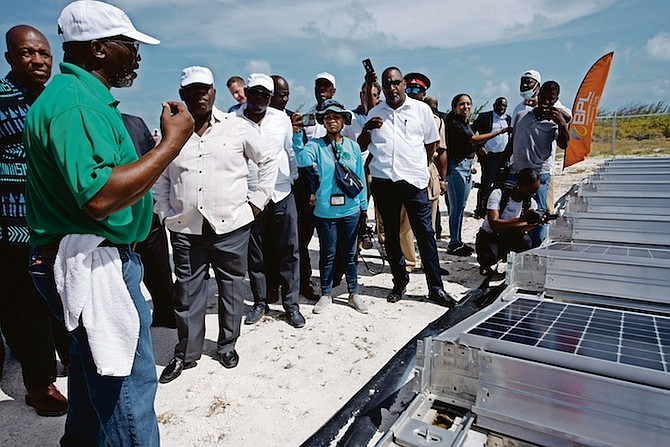 By LYNAIRE MUNNINGS
lmunnings@tribunemedia.net
WITH the completed installation of a $5m micro-renewable solar plant Ragged Island has become the first major island in the country to be 100 percent solar powered.
On Friday, Bahamas Power and Light commissioned the new plant.
This project began in 2019, in an effort to fulfil the government's commitment to have 30 percent of the country's energy sourced from renewable energy by the year 2030.
With it being the first of its kind in The Bahamas, the solar project was said to have been recognised earlier this year by the Caribbean Renewable Energy Forum (CREF) Industry Awards as the winner of the best resilience project.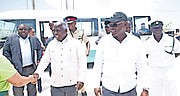 In attendance at the commissioning ceremony were Prime Minister Phillip "Brave" Davis, Deputy Prime Minister and Exuma and Ragged Island MP Chester Cooper, Public Works Minister Alfred Sears and BPL's chairman Pedro Rolle.
They agreed the solar plant at Ragged Island meant more resilience in the face of future hurricanes.
Following this project, Mr Davis, who is also Minister of Finance, said the Davis administration is prepared to invest more than $36m in renewable energy infrastructure in Abaco and East Grand Bahama.
 "We will invest more than $36m in renewable infrastructure in Abaco and East Grand Bahama," he said. "The focus of this investment in Abaco will include $18m for the restoration of electricity services and the rehabilitation of physical infrastructure damaged by Hurricane Dorian. We will also invest $4.5m in the installation of five micro grids in East End Grand Bahama."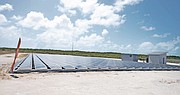 Mr Davis said the cost of generating power on Family Islands is "too expensive" and "too inefficient", which ultimately makes it difficult for families to keep afloat.
 "The cost of generating power on our Family Islands has always been too expensive and too inefficient, and driven high prices across the board, making it hard for families to keep afloat and hard for businesses to survive and compete."
 Mr Davis said this project served as the prototype to align with the country's carbon footprint in hopes of providing "reliable and affordable: electricity.
 According to Mr Davis the government plans to earmark $1.9 million for the solar rooftop programme.
 "Our administration will budget $1.9m for our solar rooftop programme, so that clinics, public libraries, and schools can be part of our nation's renewable energy progress. I am excited to announce that the Ministry of Public Works is assessing eight government buildings for this programme."
 When asked by reporters for an estimated timeline of the installation on other islands, he explained that finding funding for the projects serves as a challenge, however, there is no definite timeline for completion.