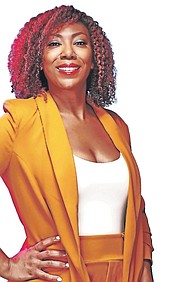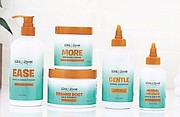 By YOURI KEMP
Tribune Business Reporter
ykemp@tribunemedia.net
A female Bahamian entrepreneur in St Louis is launching in The Bahamas and looking for seven-figure growth in 2023.

Candera Thompson, chief executive officer of Bask & Bloom Essentials, based in St Louis, told Tribune Business she is looking to expand in the Caribbean and will start with The Bahamas next year.

Ms Thompson also said: "Things are going really well, especially seeing we have a lot of Caribbean backing and that was the whole inspiration behind the brand being from The Bahamas. So we've been doing really well with our online orders and we are branching out into other retail stores and beauty supply stores and things like that, so hopefully that picks up and not hindering us anymore."

The St Louis-based entrepreneur says she worked in marketing for eight years before she branched out into beauty care products and now she is ready for expansion. "We're actually launching the innovative collection right now that's going to be focusing more on hair loss and we're really trying to expand our distribution. We're in stores in the UK, we also got into a store that's actually owned by a Bahamian in Canada, and we're really trying to expand into The Bahamas. We were in some stores there but because of the hurricane, people decided to close their businesses."

Ms Thompson started Bask & Bloom Essentials after suffering from postpartum hair shedding after the birth of her daughter 12 years ago. She said: "I knew it was going to happen, but I didn't think it was going to be so severe.
"So I really wanted to find an option to get my hair back healthy. It was really thin, it was breaking off in some areas and the shedding was just really extreme."
After the birth of her second daughter, who is now seven, she experienced even more hair loss and damage, which motivated her to find her own solution and she developed her own haircare line, formally launched in 2017, which has been growing every since.

Bask & Bloom Essentials is in stores all over the US and has a line of "ten permanent products" that cater to women who have suffered hair damage and want a fuller head of hair and has done so with just a staff complement of seven people.

Ms Thompson said: "We're actually going into a phase where we're talking to investors because we really want to expand. We have major retailers that we've had conversations with like Target and we're definitely looking to expand into mass retail. But we definitely have a following in the UK, Canada and Caribbean and we definitely want to focus on that first."

Ms Thompson already won $150,000 in grant funding along with participating in a lot of competitions along with meeting investors along the way who she hopes can turn her six figure business into seven figures in 2023.

Next year will be a "banner year" for Bask & Bloom Essentials and being a female entrepreneur is not lost on Ms Thompson either. "It's a great thing because you're motivating so many people that didn't know that you can be a mom, a wife, have three kids and still run a business full time. So standing out in the beauty space particularly in the Caribbean is motivating as a lot of people can actually see they can do something like this and succeed."