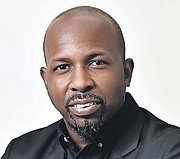 The passing of Queen Elizabeth II has thrown the British Royal Family into transition and change. This centuries-old institution will certainly survive these times simply because of the clear structure and protocols around the business of succession. Yet, in the corporate world, the death of a business owner can have devastating consequences for employees, customers and family members alike.
This week, our column focuses on steps that a business can take when the owner or leader passes.
The first, and most important, question to be answered is whether the business can and should be continued. Many businesses, especially service-oriented ones such as a professional practice, cannot realistically be saved because its success was based almost entirely on the deceased owner's efforts. In a medical practice, for example, patients will immediately go to other physicians, making continuity difficult. Unless a successor is equipped to step in immediately upon the owner's death, there is likely no one at the ready to take over.
Aside from your own emotions after such a loss, there is the challenge of being in the midst of operating a business. While you want to grieve and deal with the loss, you also want to carry on the business in their honour and continue serving customers who have come to depend on your brand. Yet you also do not want to be insensitive over such a loss. Knowing how to handle the loss of a business owner can be overwhelming, but there are ways you can begin to approach it.
Even with such a loss, you have to continue with the business. The owner would have wanted you to make sure it was "business as usual". Let employees know what has happened, and emphasise the importance of continuing to work. Take the time to share feelings if you have this type of rapport with your team. This humanises the situation while also helping you to start talking about some of what you are experiencing. It is an important step in the grieving process, and one that your team will respect you for doing.
Depending on the situation, you may have some tough decisions ahead. This death may mean you have to liquidate the business or sell out to the owner's heirs. There is a lot to think about and discuss with other stakeholders. A huge and deliberate effort must now be made to delegate and reassign some of the responsibilities normally managed by the deceased to others within the operation.
• NB: Ian R Ferguson is a talent management and organisational development consultant, having completed graduate studies with regional and international universities. He has served organsations, both locally and globally, providing relevant solutions to their business growth and development issues. He may be contacted at tcconsultants@ coralwave.com.