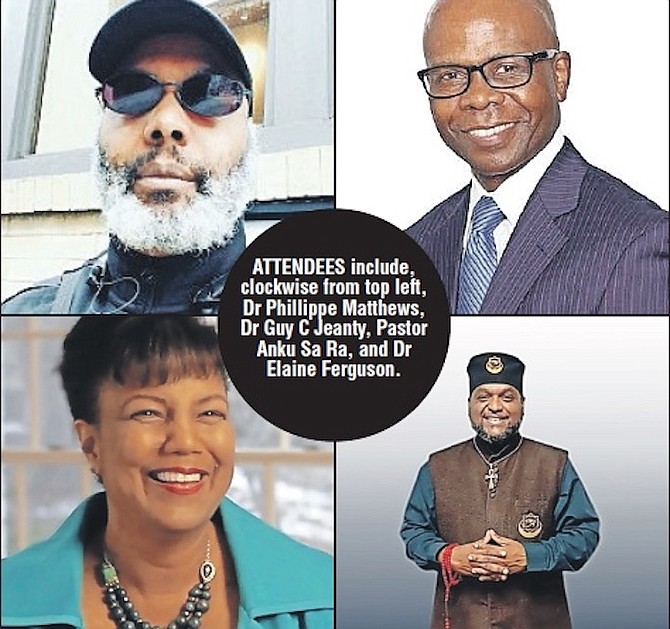 A HOST of speakers are to take part in events to mark October as African Holocaust Month, organised by Journey Home Group International.
They include Dr Guy C Jeanty, university professor, mental health counsellor, marriage and family therapist, and certified family mediator; and Dr Elaine Ferguson, a pioneer in the integrative and holistic medicine.
Also featured is Dr Philippe Matthews, host of the Philippe Matthews show, and co-author of Chicken Soup for the Soul.
The Journey Home Group International will delve into Africa's past, examine its present and chart the future of the people of African descent. Participants are anticipated from all over the world - not only to discuss African heritage and culture, but join in live celebrations, music, food, entertainment and education.
In-person and hybrid events will take place, including in Nassau, Bahamas, where Dr Cleveland W Eneas II, also known as Pastor Anku Sa Ra of the Holy Qubtic Church, will host the events on October 15.
There will also be events in Greenville, South Carolina on October 2; the United Kingdom on October 22; and Trinidad on October 29. Each event will include an online element.
Topics include: 'Your Cultural Immune System'; 'Addicted to the Beat - Does Your Frequency Control You?'; 'The Medical Apartheid that Still Exists'; and 'Breaking the Chains of Miseducation and False Indoctrination'.
In the USA, experts include Dr Dyas Tucker, Dr Nicole Ford, Steven M Matthews, Mandrill Montgomery, and Diemiruaya Deniran, renown director and screenwriter. In the UK, panel experts include Dr Horace Wright, Dr Karen Hylton, and Diana Powell. Dr Sherline Chase will help to lead events in Trinidad.
A digital "Wall of Remembrance" will be erected during African Holocaust Month. Rev Dr AJ Varmah, Basesh (Bishop), of the Holy Qubtic Church, said the wall will be a virtual sacred space to remember the departed. It will feature the names of great individuals, many of whom would never have been heard of, but deserve to be commemorated and dignified.
To have a loved one posted on this memorial wall, email the name(s) of those departed loved ones to wallofremeberance@gmail.com. To attend the virtual events, visit www.journeyhomegroup.com and tune in to events occurring every Saturday during the month of October.
Register online, and use these hashtags on all social media platforms: #endourHolocaust; #fightbackagainstourholocaust; and #itmustend.