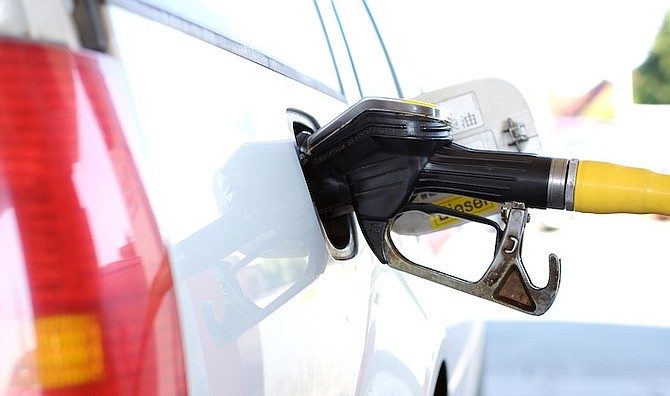 By NEIL HARTNELL
Tribune Business Editor
nhartnell@tribunemedia.net
Bahamian gas station operators were yesterday urged to "keep the faith" amid ongoing talks over the Government's latest proposal to address the wider petroleum industry's structural woes.
Raymond Jones, the Bahamas Petroleum Retailers Association's (BPRA) president, told Tribune Business that while there was some "frustration" because talks with the Government over the sector's price-controlled fixed margins have dragged on for a year "everyone wants to work together to find a solution".
Speaking after the Government last Friday submitted a proposal designed to "foster greater competition" between retailers and wholesalers, but without negatively impacting motorists, he said the Association and its members now have to "talk among ourselves to see how we view their proposal and see if we can get back to them this week".
Describing this as a natural part of negotiations, with parties submitting various proposals and counter-offers, Mr Jones told this newspaper that the Association will compare the Government's position to what it wishes to see. "We were the ones in there from last year putting in a proposal. This is a further iteration of the discussion, and the discussion continues," he explained. "April marks a year since we started.
"We're continuing the dialogue, the proposal we presented and the counters, going back and forth. That's where we are. I don't think there's anything new. We continue to look at what their thoughts are about the industry and how we operate, and we will give them our thoughts. Essentially it's an ongoing discussion and nothing has materially changed from what we've been debating for the past year.
"The view is to find common ground that's to the benefit of everyone and is palatable for the Government. We're trying to address the woes of the industry and ensure the retailers survive and, as much as possible, there's no loss of jobs as a result of the present economic situation, change the system and everything we do, and look at how we operate," Mr Jones continued.
"And the Government, in our view, gets us a margin we consider economically viable for our operations. That's something we've wanted for a long time; to get an economically viable margin under the present cost circumstances we face. If costs go the other way, then fine, we'll be talking something different, but all we can see going into the future is increased operating costs against fixed margins, and we've offered some solutions and been in dialogue with the Government for 12 months now."
The last margin increase enjoyed by gas station operators occurred in 2011, some 12 years ago, under the last Ingraham administration, and operating costs and inflationary pressures have increased substantially then. That took gasoline margins from 44 cents per gallon to 54 cents, where it has remained ever since, while diesel stands at 34 cents per gallon.
Gas station operators have been seeking a margin increase equal to 7 percent of the landed cost of fuel as their equivalent of a livable wage, viewing this as critical to their survival given that existing price-controlled fixed margins simply cannot be adjusted to cover a multitude of ever-increasing costs.
Mr Jones said the Association and its retailer members "feel comfortable" a workable solution will eventually be reached, but added: "We felt the same way in July, October and December, and here we are a year later. We continue to make our case to the Government and show them where we are and the historical data of what's been going on in the industry.
"They've been receptive to what we've presented, and the data that they can rely on and shows the need to make some changes." Asked whether the Association's members were frustrated that a resolution has yet to be agreed, Mr Jones replied: "There's been frustration because we've been talking for a long time.
"We've managed to tell people to keep the faith, the Government is listening, but there is frustration because it's taken so long and there may be more time before we get to a point where a resolution is achieved and something happens. We want to make sure we get something workable for ourselves and the public.... As an industry everyone wants to work together to find a solution where the motoring public continue to consume fuel and we continue to make money."
Listing the ever-rising costs that fixed gasoline and diesel margins must absorb, Mr Jones previously pointed to the 2-3 percent "commission" or fees charged on every debit and credit card payment. On a $6 gallon of gasoline, the 3 percent charge amounts to 18 cents or one-third of the 54 cent margin, although this might be slightly less depending on the issuing bank.
With The Bahamas still largely a cash-based economy, he added that some gas station operators are being charged between $4,000 to $10,000 a month to deposit cash. With banks unwilling to accept such deposits over the counter, the industry is now incurring fees for doing this via the night deposit box.
And, with many of the petroleum industry's 1,000-plus employees earning the minimum wage, Mr Jones said their has increased by 24 percent or $50 per week due to the increase. While not opposed to the rise, he added that this has increased payroll costs for gas stations while also raising associated National Insurance Board (NIB) contributions. Insurance costs have also risen by 15 percent.